Explore the Roulette Selection of Evolution Gaming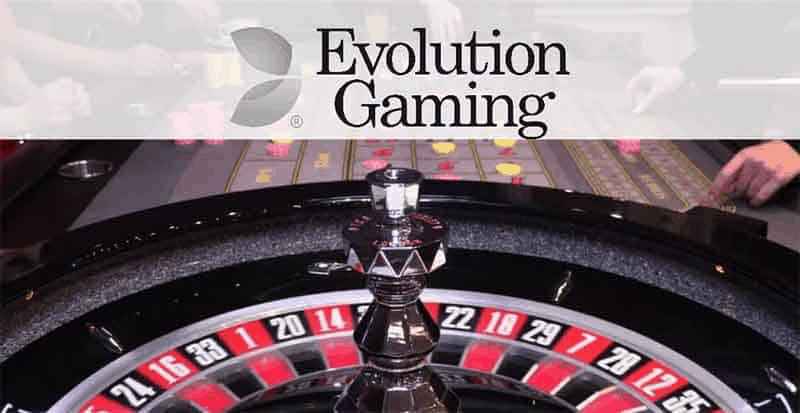 The complete list of Evolution Gaming online roulette games
It's not gone unnoticed that Evolution Gaming is leading the way when it comes to authentic live casino entertainment.
They've got a portfolio filled to the brim with classic table games, and their widest selection belongs to roulette.
Roulette has always been one of the world's most popular casino games, both in brick-and-mortar venues and online casinos.
To make sure that you know exactly what awaits you from Evolution, we have collected all of their real money roulette games.
Just take your pick, and play!
Here's the full list as of 2020:
Classic Live Roulette
Nothing beats a classic, traditional table of live roulette. These authentic tables are streamed from Evolution's live studios to ensure the very best gaming experience.
Tables are available as European, French, or American, giving you the full freedom to choose exactly what type of table you want to enjoy.
The tables allow for personalized player menus, where you can save up to 15 favorite bets!
Auto Live Roulette
If you are looking for a live experience without a dealer, auto roulette is for you. The game is streamed live, showing an automatic roulette wheel capable of up to 80 games per hour, 24/7.
The auto tables are also available in all three different roulette type-layouts, even if it is up to each Indian online casino to decide which they want to offer.
Speed Auto Roulette provides a faster variant with up to 2,500 games per day, compared to the 1,920 of the regular auto game.
Instant Roulette
If you want to take your auto roulette experience to the next level, Instant roulette is where the action is. Twelve automatic roulette wheels are spinning next to each other!
You can take all the time you need to place your bets, and as soon as you press "Play Now," you will be assigned the wheel that is about to drop the ball onto the wheel next.
If you are looking for a super-fast version, the "Re-bet" button will instantly move you to the next wheel, using the same bet as before.
Native Roulette Tables
For native Indian players, the Live Bollywood roulette table, currently available at Betway offers the game in Hindi.
Players who speak other languages, such as Danish, Arabic, Norwegian, Swedish, Spanish, and German, are also able to enjoy playing at live roulette tables hosted by a native speaking dealer.
Live Double Ball Roulette
An exclusive roulette-table from Evolution is the Double Ball roulette. Two balls are released onto the wheel simultaneously.
Since two balls are released, two numbers will win, opening a lot of new betting options.
The max payout of this table is 1,300:1, significantly higher than that of a standard roulette table!
Dual Play Roulette
The duality of this table combines land-based casino entertainment with that of live-streamed online casino-action.
This table is streamed from a brick-and-mortar casino where casino visitors are playing at the table.
In other words, you can join in on the fun, thanks to your digital player interface!
Dedicated Tables
The dedicated, branded tables are indeed one-of-a-kind tables, and you'll only find them at selected casinos.
Dedicated tables are tailor-made for the gambling site that you are playing at, which means that the tables will be branded, the studio designed to match the casino.
What's unique about these studios is that the casino can use the live tables to host promotions and competitions.
Live Lightning Roulette
The most innovative live roulette game from Evolution Gaming is the Live Lightning roulette table. Merging live-stream and RNG, this is the ultimate roulette experience.
The game is a classic European one, with added multipliers. A random number of multipliers of up to 500x are assigned to randomly selected wheel numbers during each game round.
For those who'd rather play the game digitally, the Lightning Roulette RNG-game offers the full experience without the live dealer.
Land-based tables
Although Evolution is not too focused on land-based live-streamed tables, they have a few of them in their portfolio.
The Grand Casino Roulette, Resorts Atlantic City Roulette, and London Live Roulette tables provide entertainment from real casinos.
Immersive Roulette
If you want more out from your roulette-experience, you'll want to give the industry-first Immersive roulette a chance.
The table is kitted with several different cameras that capture the action from all angles.
There's also a slow-motion replay of the ball landing in the pocket. The table was awarded the EGR Game of the Year award in 2014 and still delivers high-end entertainment.
Live Speed Roulette
For more action in less time, play Speed roulette. Each game round takes 25 seconds, instead of the 45-50 seconds of a regular table.
You have the opportunity to make more bets and win faster when playing this game.
All bets are placed during the spin, which means that there won't be a single dull second at this table.
Live VIP Roulette
Highrollers and high-stakes desi players will be happy to know that Evo offers some of the world's most pristine VIP roulette tables. Choose between a live or auto table, and place extra high bets!
If you are looking for an experience out of the ordinary, the Salon Privé selection is hosted by exceptional dealers, as well as a VIP Room Manager. Here, you can choose the dealer, when to shuffle, and when to spin.
Mini Live Roulette
For the multi-game player, Mini Live roulette is a convenient way to fit several tables in a small space.
The game window measures 200×230 pixels, which allows you to have it running while playing other games.
Not only is it optimal for when playing at several tables, you can also mix it with your favorite video slot, bingo game, or sports betting.
More Evolution Roulette Games