Top Roulette Online Casinos in India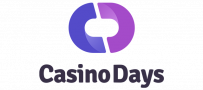 Fastest Indian Rupees Withdrawals!
Paytm & Crypto payments
Live Lightning Roulette & Teen Patti!
₹300 min. deposit!

Easy Sign-Up and Deposits
₹300 minimum deposit!
4000+ casino & live casino games
UPI, Paytm, gPay & PhonePe withdrawals

Fast Deposits & Withdrawals
Fast Paytm, Phonepe and UPI Payments
Hindi & English customer support
₹300 min. deposit!
Double Ball Features
Evolution is known for creating a wide variety of roulette variations including Mini Roulette, Double Ball Roulette and Slingshot Auto Roulette.
The rules of Evolution Double Ball are the same as at a traditional roulette table, with a few differences.
As the name suggests, this table is played using two roulette balls that are dropped simultaneously onto a European roulette wheel.
The game is streamed live, and a live croupier is present at the table at all times. Once betting is completed, the dealer sets the wheel in motion and shoots the two balls onto it using a one-of-a-kind contraption attached to the wheel.
The only new rules you'll have to learn are the unique betting limits and types for Double Ball Roulette.
Double the roulette fun
For the most part, betting at the Evolution Double Ball roulette table is the same as any other variation of this game.
There are inside bets, where you place bets directly onto the numbers, and outside bets, where you place bets on grouped sections of numbers.
In Double Ball Roulette, you win an inside bet — such as a corner bet, split bet, or single number bet — if either of the two balls lands on your number.
However, to win an outside bet, both balls must land in the right spot. For example, if you bet on black, you only win if both balls land on that color.
Double ball payouts
Due to the higher chance of placing a winning bet, payouts are adjusted for the game.
Double Ball inside bet payouts
| Bet Type | Payout |
| --- | --- |
| Straight-up | 17:1 |
| Split | 8:1 |
| Street | 5:1 |
| Corner | 3,5:1 |
| Line | 2:1 |
Double Ball outside bet payouts
| Bet Type | Payout |
| --- | --- |
| Column | 8:1 |
| Dozen | 8:1 |
| Color | 1:1 |
| Odd/Even | 3:1 |
| Low/High | 3:1 |
Double Ball Gold Bets
Here's where it gets interesting, as this Double Ball Roulette table offers two unique types of wagers called gold bets.
One of these gold bets pays 35:1 and requires the two balls to land on the same number. The second gold bet requires both balls to land on the same number, a number that you've selected.
The latter pays a massive 1,300:1, which means that with a high enough bet, this table has crorepati potential!
Key Benefits for Players
Though the inclusion of two balls doesn't change the odds of a single ball landing in a certain slot, you're twice as likely to win an inside bet in this game.
This means you can place a variety of conservative and aggressive bets and have a good chance of winning at least one of your bets per round.
Indeed, most experienced players use this type of strategy for all variations of roulette — including the classic game, which is played with a single ball.
More Evolution Roulette Games