Legal Casino Sites in Goa
Best Online Casinos in Goa
As mentioned, foreign online casinos in Goa aren't regulated, so you are free to play at international casino sites from the state.
Here at Sevenjackpots, we have created casino reviews for many international online casinos that accept Indian players.

"According to our Goa Online Gambling data, Goa has double proportional visibility compared to state size. Which makes it unique compared to other states."
– Felicia Wijkander, author and Editor in Chief at SevenJackpots
By ranking these reviews, we have created a top list of online casino sites in Goa.
The Goa online casino sites mentioned below all received the best scores on their variety of payment methods, casino game selection, safety, and fair play. You can find games from several of the world's best casino game providers at each site.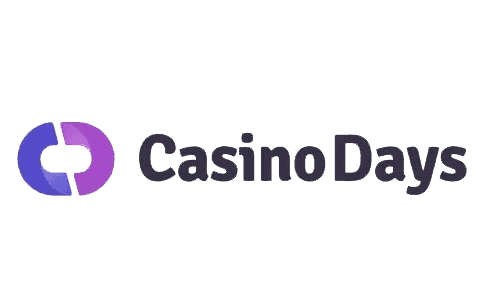 Casino Days – Best Goa Online Casino
Casino Days is the highest-ranked casino in Goa available online. You can find award-winning live casino games like Lightning Roulette, Indian classics like Andar Bahar, and mega jackpot games like Mega Moolah.
Casino Days offers first-class safety with an e-gambling license from Curaçao and several certificates from Fair Play and web security organizations like GamCare and Digicert.
You can easily deposit and withdraw money with various payment providers, including Indian favorites like Paytm.

BlueChip – Top Sports Betting Casino in Goa
BlueChip is an exciting online casino in Goa that offers great casino games and a top-of-the-line sports betting section. Play classic casino games like Blackjack with a live dealer or, better yet, place a bet on your favorite cricket games.
This casino site has a trustworthy e-gambling license from Curaçao, making it safe and reliable for any Goan players.
Pay and withdraw money easily with trusted Indian payment providers like PhonePe and Paytm.

Pure Win – Genuine Goa Online Casino
Some international casino sites go all-in for India, and Pure Win is one of them. Even though they primarily cater to Indian players, their headquarters are based in Sweden, making Pure Win a genuine online casino fully available to play at from Goa.
Try out popular casino games in Goa, like Teen Patti and Andar Bahar, with Indian live dealers. You can also find classic casino games with an Indian twist, such as Hindi Roulette.
Pure Win has a casino license provided by the government of Curaçao, ensuring you fair treatment.
RuPay, PhonePe, AstroPay and Paytm are just a few of the payment providers you can use for quick withdrawals and easy deposits.
Goa Online Casino Games
You can play all the casino game classics and more on the top-rated Goa online casino sites. Enjoy card games like Blackjack, table games like roulette, and Indian casino games like Andar Bahar and Teen Patti, around the clock from the comfort of your own home.
All you need to play Goa casino games online is an account at one of the many sites available, and a digital payment method to make deposits and withdrawals.
Blackjack
All online casinos in Goa will offer Blackjack. It is one of the most classic casino games in the world and is almost synonymous with the word casino.
Blackjack is played against a dealer who can be a computer or a real live dealer. Most players prefer the fun interactions of playing live dealer blackjack.
The aim of the game is to get a hand that is worth more than the dealers without passing 21 points.
Roulette
Another casino game classic is roulette online. The game is simple but packed with excitement, played using a roulette wheel with numbered slots alternating between the colors red and black, and a ball spun in the opposite direction of the wheel.
Your job is to bet on in which slot the ball will stop. There are lots of bets to choose from, such as red or black, odd or even, or just a single number.
You'll find plenty of online casino sites with roulette in Goa, so you have lots to choose from.
Andar Bahar
Andar Bahar is a Goa casino online game favorite. This card game was invented in south India and quickly gained popularity in the rest of the country. The simplicity of the game is one of its main attractions.
The main bets in the game are Andar and Bahar. Once you have decided which side you want to bet on, a dealer will place one card face up, the joker card, then place a card, also face-up, on Andar, followed by Bahar. Whichever side matches the joker card first wins.
Teen Patti
Teen Patti is quite possibly the most played card game in India. The casino Goa online version of the game differs from the Teen Patti games you may have played with your friends.
Instead of playing against other players, your aim is to beat the dealer one-on-one. Get a better Teen Patti sequence than the dealer to win the game.
There are also plenty of side bets that pay out some serious cash.
Live Casino in Goa
Most Indians know all about the brick-and-mortar Goa casinos, but not everyone has the chance to visit them.
You can still enjoy Goa casino live through exciting live-streamed games.
Thanks to beautiful studios and charismatic live casino dealers, you get the same feeling as if you were in a land-based casino!
Play casino game classics live or try out one of the exciting live game shows available.
How to gamble from Goa
Gambling legally from Goa can be done in three ways:
By entering and playing any of the casino games offered at land-based casinos;
Taking a feeder boat to one of the casino boats on the Mandovi River;
Logging in and playing at any of the foreign online casino sites available to desi players in Goa.
Unless you wish to experience land-based casinos, our recommendation is to use an online casino. Not only are online gambling sites completely free from entrance fees (unlike the physical casinos), but they also offer a much larger selection of games and payment methods.
Is gambling legal in Goa?
Yes! Goa is one of the few states in India where gambling is regulated and therefore legal. There are sixteen casino cruises and casino hotels in Goa, ten land-based ones, and six boats located on the Mandovi River.
However, there is a catch; only Indians visiting Goa, or foreigners, can use these casinos. If you're a resident of Goa, you won't be allowed access to the physical casinos!
That said, Goa has no specific laws against online gambling at foreign casinos, so you can play at these as much as you want. The only thing you need to make sure of is to not play within a "gaming house" that lacks a license.
Gambling Laws in Goa
Since Goa has regulated gambling, the gambling laws in Goa are different from other states that use the National Public Gambling Act, 1867.
In Goa, all gambling is regulated according to The Goa, Daman and Diu Public Gambling Act, 1976.
This Act specifies what makes a gaming house and mentions the licensing required to operate a casino–something that's currently only given to 5-star hotels and specific boats.
Other small Indian states aren't as lucky with their gambling laws such as Tripura.
The Goa, Daman and Diu Public Gambling Act, 1976
The Goa, Daman and Diu Public Gambling Act, 1976, fails to mention anything regarding online gambling.
Unlike Sikkim, which has regulated games online as per its Sikkim Online Gaming (Regulation) Act, 2008, and its regulation rules from 2009, online gamblers in Goa are free from laws and regulations.
Since online casinos are not mentioned in any Goa law, and they are not using the national laws, players in Goa can play at foreign online casino sites like 10CRIC, Pure Win, and Casino Days without issues!
Casino in Panaji
Playing casino in Panaji is easy, seeing as all of the land-based and sea-based casinos are located in the city or just across the river from here!
You'll find the Deltin Suites Casino and Deltin Royale in the Nerul and Reis Magos villages, the Deltin Royale Casino Ship in Ram Nagar, and the Deltin Royale Casino on the northern shoreline of Panaji itself.
This is a city with an excellent internet connection, so you can obviously also enjoy the wide selection of foreign online casinos from here.
Casino in Vasco da Gama
If you wish to enjoy casino entertainment closer to the Goa airport, Vasco da Gama is a good choice. The city is close to beautiful beaches, has a Japanese garden, and a 17th-century fort.
There are no land-based or sea-based casinos here like in Panaji, which means that you'll have to use your internet connection on your mobile device to play.
There are plenty of great online gambling sites that accept players from Goa, so all you have to do is choose the one you like the most and start playing!
Lottery in Goa
Goa is one of the 13 Indian states that organize their own lottery as per The Lotteries (Regulation) Rules, 2010.
The lottery has been legal in Goa since 1995, and in November 2020, previously existing lottery draws were ended to make space for a new one, the Dear Shubhlaxmi Lottery, tickets costing ₹10 apiece.
Players who wish to participate in draws for lower or higher amounts than that for the chance of winning crores worth of rupees should check out online lottery tickets. They allow you to play some of the largest lottery draws in the world!
Currently, there is no state Goa lottery online, but several international lottery sites accept players from Goa.
Sports betting in Goa
Unlike Sikkim and Meghalaya, where sports betting is allowed, Goa has not yet legalized betting on sports.
However, online casinos that offer their services to Indian players in Goa often also offer sports betting.
These sportsbook sites act as digital bookies, allowing you to place bets on most larger cricket matches and leagues in India. Some even offer odds on Kabbadi!
Horse racing in Goa
Almost as per proxy, horse racing and betting on horse racing is legal in Goa. Even though there are no laws forbidding horse racing betting, there are no racecourses in Goa as of yet.
As you'd have to be physically present at the racecourse to place bets, the next best thing is to head online to satiate your thirst for horse betting.
Offshore online gambling sites offer odds on a variety of horse races and other horse sports like polo and dressage.
Status on Rummy, Poker, Flush, and other card games
Like in states that follow the Public Gambling Act, 1867, Rummy is considered a game of skill in Goa and is therefore legal. In other words, players in Goa can play Rummy, as long as it's not done from within a gaming house.
Card games like Andar Bahar, Teen Patti, blackjack, and baccarat, are all available to you online. Casinos online often offer a wide selection of live dealer tables, with bet limits ranging from just ₹1 to several lakh!
To sum it up
Gambling in Goa is fun and easy and can be summarized in a few bullet points:
Visitors in Goa can gamble at physical casinos in the state
No law prohibits you from gambling at online casinos, as long as the casino is foreign and you aren't gambling from within a gaming house.
Online operators allow a wider selection of payment methods, like Paytm and Google Pay.
Goa is one of the most liberal states in India when it comes to gambling. Savor the moment and enjoy the world's best online casinos here at SevenJackpots.
Disclaimer: This material is for general information only and is not intended as legal advice and no duty of care is owed to any reader. The readers of this material are requested to engage their own legal counsel in order to make any legal or business decisions and to obtain legal advice specific to them.
More Indian State Laws