Preview & video of Spinsane slot by NetEnt
Categories:
News
|
Published by:
Seven Jackpots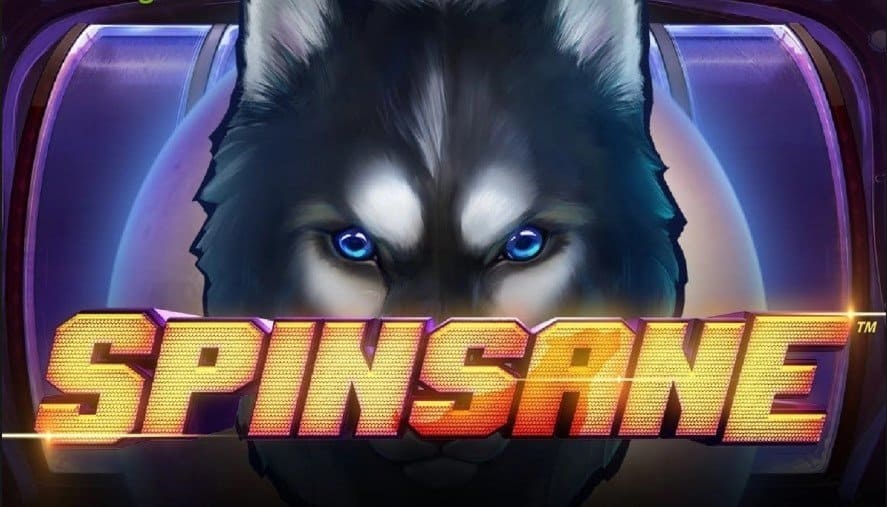 Sanity is Overrated. Go Insane by Playing Spinsane.
You might have seen us writing reviews on a number of slot and casino reviews. Well, this is a unique opportunity for us to write a PREVIEW of one of the most anticipated slot games in 2019, Spinsane.
Spinsane is an online slot game you can play for free by Netent. The game comprises of unique features, gameplay and sound along with a chance of winning big with every spin. Let's have a more in-depth look of what it has to give once it is released 11th June 2019!
Features of Spinsane
3D wolf faces, some of them with scars on their face, paw marks as symbols, big payouts and frequent scatter symbols is what makes Spinsane easily something completely different. NetEnt are going to definitely outdo themselves. Because this game has no similarities to the wolves in Wolf Run or Night of The Werewolf – they're much better.
The game usually uses 5 symbols but any of the paw prints, wolf or claw symbols can turn into 'Super Symbols'. If you get a line of super symbols, the payout is much bigger.
A rather unique and 'beautiful to look at' symbol is the wolf howling at the moon. This serves as a scatter symbol which can appear multiple times on a reel which can trigger a Bonus round as well.
With an RTP of 96%, a minimum bet of $0.10, Spinsane will be among the top rated games in the business. The maximum bet in this slot game will be $500.
Wilds and Free Spins on Spinsane
You can channel your inner Wolverine as this online slot has faces of a wolf on each reel and line. You can win big if in one spin you get all of the similar wolf faces in one line. This is called a 'Mega Win'.
With a 5X3 reels, Spinsane seems like an ordinary slot, but an online slot which offers an adrenaline rush topping it with a guaranteed 'wild' in every free spin.
Free Spins
10 Free spins will be triggered when there are adequate scatter symbols in the reel.
Wilds
Wilds are perhaps the most common part of the game and can help you boost your winnings to a great extent as they help in the formation of the winning reel.
With the wild, if you get a winning sequence, you can actually win up to 500X of your bet amount and if you get lucky, the ultimate payout in Spinsane is 5000X of the total bet. This is something not many online slot games offer and boosts your motivation 5000X as well.
Graphics, Video and Sound
What makes this online slot so unique and fun to play is the graphics, the sheer feeling of watching wolves(something everyone wants their spirit animal to be) and of course winning.
Even though it is yet to be released, the video of the wolves symbolising native American culture is something I and everyone will look forward to. The graphics did not seem great in the video, but still given how this game is, it might just be really good.
Unfortunately, we haven't had a taste of the sound yet, so we'll just have to wait and watch on that.
Preview video
Summary of Spinsane
Given the RTP of the game, the gameplay as well as how volatile it seems to be, Spinsane will be something of an adrenaline rush I cannot wait to experience. To add, the kind of payout and big wins they are offering on your bet is something which will be appreciated by players who needed this type of a game and by players who are new as well.
Relevant news