Anatomy in Slot Machines
An online slot game will feature the reels prominently on the screen, but you'll notice a user interface where you can adjust your bet amounts, check out the paytable, and press the spin button. Try to familiarize yourself with a new video slot each time you play, especially if you're a beginner.
Wild and Scatter symbols
Online slots also have special symbols that help you win or trigger bonuses. The Wild symbol substitutes for all other symbols on the reels. If you're playing a three-reel slot and you land two cherries and one Wild, you win! Stacked Wilds are even better since they cover an entire reel.
Many casino games offer Scatter symbols, which generate different outcomes depending on the game. Scatters can reward you with free spins, coin prizes, or bonus games. Check the rules of the game before you play to see what you can win by landing a Scatter.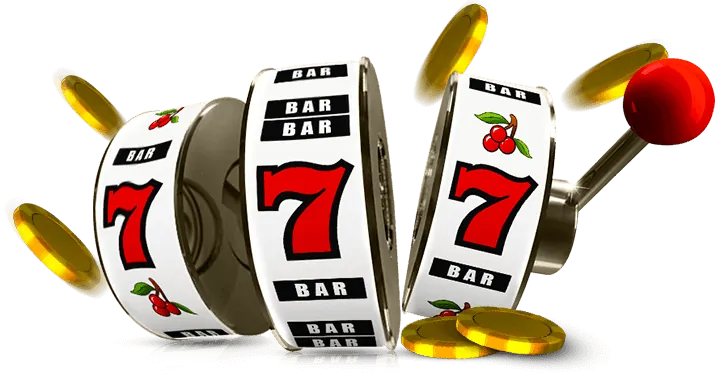 Learn How to Play Slots
Do you want to gain a better understanding of how slots work? Then it's time to brush up on the basics.
The classic slotmachine consists of three reels that spin. You need to match three symbols lined up in the middle to win. Modern online slots are a bit more complicated in that they have more than three reels, but the concept remains the same. For example, if you're playing a five-reel slot, you need to match identical symbols across the reels depending on how many paylines you've selected. When playing the maximum number of paylines, you can match symbols in a straight line, diagonally, or in a zigzag to win.
♠ Most five-reel slots have 25 paylines, which gives you 25 possibilities for matching identical symbols.
♠ The fewer paylines you select, the fewer possibilities there are for winning, but this isn't necessarily a bad thing.
♠ You spend a higher amount of money when you play the maximum number of paylines, so you can conserve your cash by betting on a single payline.
For example, if you bet one coin and you play all 25 paylines, you spend 25 coins on each spin. Betting on six paylines instead only costs six coins, even though you reduce your chances of winning.


Winning in Online Slot Machines
Whether you win with online video slots depends largely on luck, but there are ways you can improve your chances of winning. For instance, every game has a return to player (RTP) percentage. RTP is a term used in both traditional and online casinos that describes the percentages of wagered money a slot will pay back to its players over time (its "payback rate") as well as the slot's volatility.
If a machine has a 90-percent RTP, it will pay back 90 percent of the money players put into it over time. The higher the RTP, the more likely you'll earn back the money you put into the game, although this percentage isn't a guarantee.
Higher RTP slots
Online casino slots tend to have higher RTPs than games in traditional casinos. Most online video slots offer an RTP of 90 percent or higher, whilst brick-and-mortar casinos frequently have slots with RTPs between 70 and 80 percent. Therefore, you will probably have better luck playing online slots than physical slots.
To locate the RTP of a slot, click the information button on the user interface. This button might be marked with an "i" or "?".
The most popular Indian slots are a penny and nickel games, but you can place higher bet levels if you're feeling like a big spender. Simply load up your account, select your bet, and start playing! If you need in-depth help on getting started, though, that's where SevenJackpots comes in.
Free slots
Below you can play slots for free here at SevenJackpots, find your favourite slot machine among the 300+ below to chose from. Best of luck!