Slot machine games are a great way to win a few extra online casino rupees — or maybe a lot. One of the keys to success, however, is understanding how these games are designed. If the most you know about slot machines is that they have spinning reels and a chance of hitting a jackpot, take a look at our basic slot machine anatomy guide.
Reels
The most well-known part of a slot machine is the reels, referring to a set of three or more wheels that spin when the player pulls a lever or pushes a button. Each of the reels has a stop for each of its many sides, which either suddenly or gradually lets the wheel stop its spin. This causes symbols to be displayed in however many rows the game shows to the player.
Paylines
You might think that you never win on a slot machine unless you hit the jackpot combination of symbols, but that isn't the case. Each machine has paylines, which are specific rules that trigger a payment multiplier based on different kinds of symbols landing in certain places. Paylines are the main factor that makes slot machines feel different, as some games might have fewer paylines but higher rewards, while others have plenty of paylines for frequent, smaller wins. You can see the paytable outlining every payline beneath the reels on a physical machine or from a separate menu in an online game.
For example, in a three-reel fruit-based slot machine, getting three of the same symbol in any row might be a payline multiplying the player's bet by 1.5, but getting three strawberries, a high-value symbol, pays 2.5 times, and getting three strawberries specifically in the center might pay 30 times. The lower the probability a payline has to occur, the better it pays, and the highest-paying, rarest payline is the jackpot.
Credits
Most physical slot machines, and some online ones, measure money in coins or credits. This is because real-life slot machines were based on accepting a certain type of coin, such as quarters in America. You may bet as many coins as you like, with some limits to online games. Naturally, the more credits you bet, the more a payline's multiplier will pay off if you hit it.
Random Results
Today, all slot machines use a random number generator to determine what symbols the reels land on. In that sense, you are not spinning any sort of true wheel, like one from a game show. A computer decides the symbols each reel will land on as soon as you spin, with algorithms to make the result as fair and random as an actual spinning wheel, if not more so.
Some gamblers will tell you not to bother with slot machines, online or real, under the false belief that they cannot earn you money in the long run, but this isn't true. All forms of gambling have risk and reward, and slot machines are more often about playing consistently and knowing when to cash out. There are all sorts of slot machine games you can try, with countless visual themes, rule differences, etc., so you'll have no shortage of potential favourites.
Best Slot Casinos in India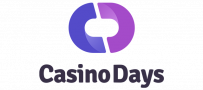 Get up to ₹1,00,000 in Welcome Bonus
Paytm & Crypto payments
Live Dealer Teen Patti & Andar Bahar
₹500 min. deposit!

Get up to ₹90,000 in Welcome Bonus
Avaliable in HI, BN, KN & TE languages
Paytm & Google Pay
UPI Mobile payment available