Slot Review: Devils Slot by Novomatic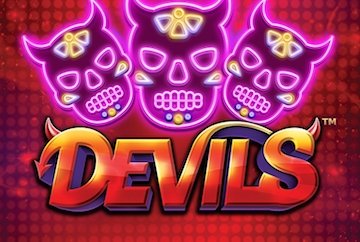 Play at a Safe and Trusted Novomatic Casino
Features
Provider: Novomatic
Slot Type: Video slots
RTP: 95.57%
Volatility: MED
Pay Lines: 10
Devils Slot
If you're looking for a solid online slot machine that cuts straight to the heart of what slot gaming is all about casino gaming provider Novamatic's Devils Slot is perfect for you. Devils Slot is without the extra bells and whistles that a lot of games try to work into the mix these days. Once you get past this game's impressive visuals and subtle yet engaging sound effects, this is really a traditional slot game with a pretty skin slapped on it. And that's not a bad thing at all.
Devils Slot Introduction
Devils Slot offers simple, traditional betting controls, similar to those you're likely used to seeing at the bottom of most other online slot games. There's nothing new to learn here in the way of special features that drastically change the mechanics of the game. This is a simple, straightforward slot game that offers a lot of fun.
Devils Bonus Features
The two main bonus features to be aware of in Devils Slot are the Random Multiplier and the Expanding Devil Wild symbol. When you set your bet level to anything higher than the lowest default level, a Random Multiplier will be generated and applied to the value of any Wilds that happen to land on a given spin. Wild symbols themselves, represented by a devilishly restyled classic Bell symbol, expand to cover an entire row when they land, effectively tripling the chance that they'll complete an otherwise incomplete winning combination.
This game does not include much more that is extra. No progressive jackpot or game-changing special modes here. Just simple, enjoyable gameplay.
Devils Free Spins
Devils Slot does not include anything in the way of free spins. While some people might see this as a negative point for the game, keep in mind the entire design process for this title was meant to keep things simple. This allows players to enjoy a traditional-style online slot machine without having to spend a significant amount of time learning the ins and outs of additional gameplay mechanics.
If free spins are an absolute deal breaker for you, then Devils Slot is not the game for you. However, you should at least try your hand at it a few times before making your final decision. You might just be surprised at how enjoyable this title is, despite the lack of a free spins bonus mode.
Devils Winning Symbols
The design team behind Devils Slot wisely left winning symbols unchanged, with one exception. Instead, most of the symbols that appear here are what you'd expect to find on a traditional slot machine. Symbols, in order from least to most valuable, include:
Cherries
Lemon
Orange
Plum
Grapes
Strawberry
Seven (7)
Devil's Mask
By leaving winning symbols alone, for the most part, the developers have made it easier for you to jump in and get right into the action without having to learn anything new.
Gaming providers like Novamatic continue to surprise by delivering fresh online slot machine experiences that keep players coming back time and time again. Devils Slot is no exception and is one title you are sure to love.
If you like the game Devils Slot Slot, SevenJackpots also recommend the following games for you:
Play for REAL at our Recommended Casinos