Slot Review: Nords War by Booongo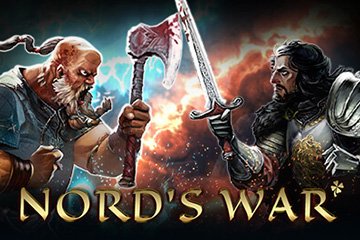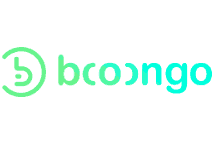 Play at a Safe and Trusted Booongo Gaming Casino
Features
Provider: Booongo Gaming
Slot Type: Video slots
RTP: 95%
Volatility: MED
Pay Lines: 20
Nords War
If you have ever wondered what it would be like to combine your passion for role-playing games with your love for online slots, you're in for a real treat. You might not have thought it possible, but Booongo, a company that's making a name for itself among popular gaming developers has managed to build something that combines the best elements of both game genres to create something truly enjoyable.
Nords War Introduction
Meet Nord's War. This five-reel slot game is simple when it needs to be but adds interesting gameplay elements that spice things up just enough to keep things interesting.
Nord's War Bonus Features
If you're looking for a game that includes something like a progressive jackpot, you may be disappointed. That is, at least, until you realize just how fun Nord's War can be. The one bonus feature to be aware of in this game is so intricately woven into normal play, you may not even notice it's there until it happens. And it's not something so jarring that it will take you out of the main game into a completely separate mini-game like you may be used to seeing.
Nord's War incorporates an element of role-playing by assigning you to an in-game character and pitting you against a random enemy. If your character's card lands on the reels, you'll do damage to your enemy. If the enemy's card comes up, though, you'll take damage. There is not much in the way of penalties when your character dies; you'll simply be given another one. But once you manage to deal five blows to your enemy, you'll be launched into free spins mode.
Wild symbols also behave in a way you may not be used to. When a Wild appears during normal play, it will expand to take up the entire row it lands on, effectively tripling your chances of completing a winning combination. During free spins mode, Wilds will shift down one line per spin until they disappear.
Nord's War Free Spins
In Nord's War, free spins are activated upon striking your enemy five times through normal play. You'll begin with a total of 10 free spins, during which you'll earn appropriate rewards for any winning symbol combinations that come up. Because there are no Scatter symbols in Nord's War, you won't see free spins continue to stack up, but you can earn up to 18 additional spins during the free spins round by filling the meter at the top of the screen. Once your free spins are gone, you're put right back into the action of the main game.
Nord's War Winning Symbols
Low value winning symbols in Nord's War comprise traditional poker symbols, with 10 being the least valuable and Ace offering the highest value. High-value symbols are theme-specific and include:
Nordic Coin
Shield
Swords
Helm
Symbol values are pretty straightforward, but if you ever need to look them up, this can easily be done by referencing the in-game paytable any time you need to.
Nord's War is an interesting game and Booongo has delivered a spectacular slot machine experience by adding just enough additional mechanics to make an otherwise traditional slot game quite enjoyable to play.
If you like the game Nords War Slot, SevenJackpots also recommend the following games for you:
Play for REAL at our Recommended Casinos