Why Gamblers in India Can't Get Enough of Not Enough Kittens
Categories:
News
|
Published by:
Seven Jackpots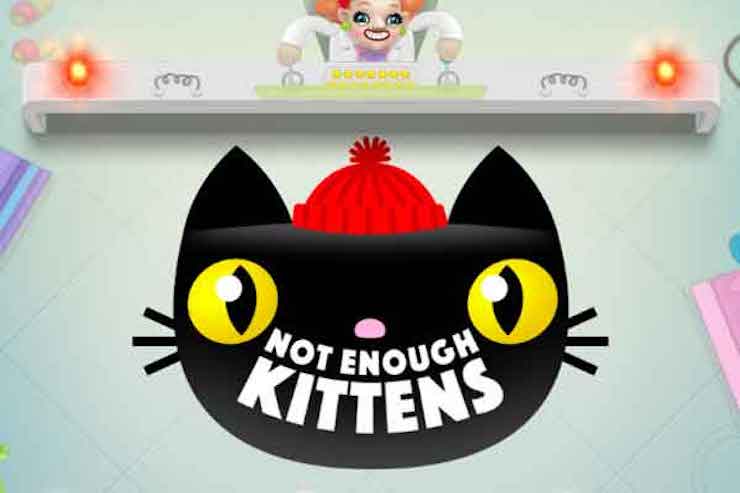 If you're looking for an entertaining slot that offers plenty of excitement and zany fun, take Not Enough Kittens from developer Thunderkick for a spin. After just a few spins, you'll quickly see why gamblers in India can't get enough of all this feline fun. Learn more about some of the game's popular features so you can also enjoy Not Enough Kittens.
---
Welcome to the P.U.S.S. Facility
When you begin playing Not Enough Kittens, you join professor Catarina Kettlingur in her P.U.S.S. facility. This red-haired scientist is busy working the levers and buttons on her machine in hopes of creating a large litter of kittens to add to her family. If you can help her create the largest litter of felines possible, she'll offer you an impressive 3,650 times your stake as a reward. With a figure like that, it's easy to see why so many Indian gamblers enjoy playing this quirky game.
Enjoy Some Free Spins
If you're interested in keeping the fun going during Not Enough Kittens, you have to watch for the Free Spins Scatter symbol. You need at least three symbols on reels one, three, and five to activate the free spins bonus game. The number of free spins you get depends on the number of symbols on the reels. Three Free Spins Scatter symbols will award you 10 free spins, and four symbols will give you 15 free spins. If you get five symbols, you'll enjoy 20 free spins, and six symbols gets you 25 free spins.
If that wasn't enough, you can also retrigger the free spins during the bonus game if you can land on three more Free Spins Scatter symbols while you're playing.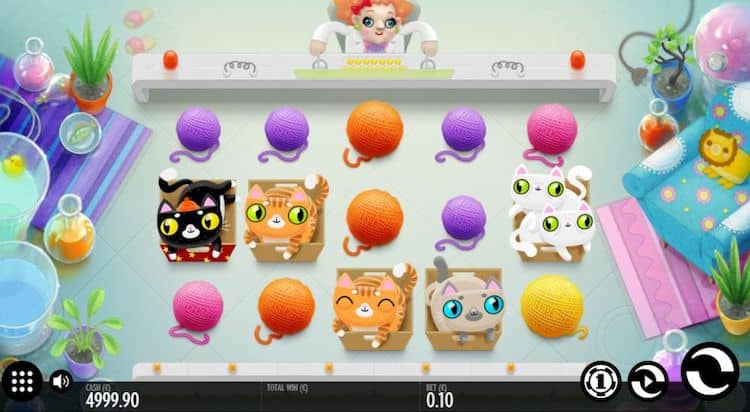 Watch out for Wild Symbols
As Kettlingur works her machine, you'll want to keep an eye out for the Wild symbol. It can appear in single or double format. If a Wild shows up on the reels, the professor starts to get very excited. She'll frantically pull levers and push buttons in hopes of a big win. You also have a good reason to get excited. The Wild symbol can substitute for every other symbol in the game except the Free Spin Scatter symbol. Additionally, during the bonus game, all Wild symbols are stacked.
Other Amusing Winning Symbols
The Free Spins Scatter and Wild symbols aren't the only awesome winning symbols you'll see when you play Not Enough Kittens. The other winning symbols include boxes of kittens and balls of yarn. You might think black cats are unlucky if they cross your path, but not in this game. That's because the black kittens are the highest-paying symbol of the game. The kittens can also appear as singles or doubles. The lowest-paying winning symbols are the yellow, orange, pink, purple, and blue balls of yarn.
With bright and colourful graphics, an amusing storyline, and excellent bonus features, it's easy to see why so many players in India can't get enough of Not Enough Kittens. Take the game for a spin today to get hooked on all the kitty love.
Best Thunderkick Casinos in India
---



Relevant news