Important: Casino closure
Jackpot.com has shut down its business in India. But there are plenty of other wonderful Indian online lottery websites waiting for you! Why not try your luck at India's most famous online lottery, Lottoland?
World-class online lottery at Jackpot.com!
World-famous online lottery website Jackpot.com brings a large selection of lotteries from all over the world to you.
Browse among some of the largest lottery jackpots in the world, as well as from hundreds of exciting casino slots and table games.
Our Jackpot.com review is a full analysis of the website. If it's good for Indian players, and how it stands compared to the other lottery sites here on SevenJackpots.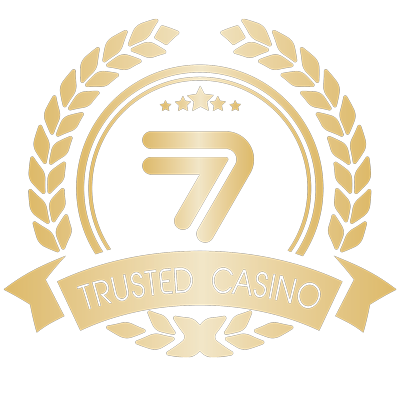 Is Jackpot.com Safe?
Jackpot.com is a legitimate and trusted online lottery site with a legal gambling license from Malta. All casino and lottery sites listed here at SevenJackpots hold valid and genuine gambling licenses.
The licensing requirements strictly protect your personal and financial details, and require the operator to work against money laundering.
Jackpot.com Best Features
Place lotto bets on 34 different global lotteries!
Also offers casino games, live casino tables, and scratchcards.
Deposit using PayPal, Visa, Skrill, and more.
Receive personalized bonus offers and promotions.
How to sign up at Jackpot.com
STEP 1: Tap "Account" at the top of the page.
STEP 2: Tap the "Register Now" button.
STEP 3: Enter your name and the email address and password you wish to use on Jackpot.com. Once done, tap the "Submit and Continue" button.
STEP 4: Enter your personal details, and tap "Finish Registration." You're ready to play!

How to Purchase Lottery Tickets at Jackpot.com
Purchasing lottery tickets at Jackpot.com is really easy. Since Jackpot.com is a lottery betting site, you are betting on the outcome of a lottery draw rather than purchasing an actual ticket.
This means that if your lotto bet wins, Jackpot.com pays out an amount equivalent to the actual draw.
Tap the lottery draw you wish to do your lottery ticket betting on.
Enter the numbers for the number of lines you wish to play on.
Choose to purchase the tickets as a one-time purchase or if you wish to set up a subscription.
Tap "Add to cart."
In the cashier, review your selections, and tap "Pay Now" if you are satisfied with your tickets.
Complete the payment, and the tickets are yours!
Lottery Games at Jackpot.com
Jackpot.com is one of the largest online lottery betting websites in India, with 34 different lotteries available for you to bet on!
While other online lotteries often only offer less than half of that amount, Jackpot.com is the perfect place for any of your lottery betting needs, no matter if you're looking to bet on the largest draws or local ones.
| Lottery Game | Ticket Price* | Max. Jackpot |
| --- | --- | --- |
| Mega Millions | €3.50 (approx. ₹282) | approx. ₹10,900 crores |
| Powerball | €3.50 (approx. ₹282) | approx. ₹16,400 crores |
| SuperEnaLotto | €3.50 (approx. ₹282) | approx. ₹1674 crores |
| EuroMillions | €4 (approx. ₹322) | approx. ₹1500 crores |
| EuroJackpot | €3.50 (approx. ₹282) | approx. ₹736 crores |
*Prices are based on the purchase of single lines.
Jackpot.com winners
Jackpot.com have made their fair share of winners throughout the years; one of those lucky winners is Valentin, a player from London, England, who took home a whopping €248,000 lottery win! That's over ₹2 crores!
Valentin had only signed up to Jackpot.com a few weeks before purchasing his EuroMillions ticket that would land him a win in the draw that took place on the 21st of March, 2017.
A welder by trade, Valentin continued to work with his passion while also enjoying his newly found riches in his €248,000 lottery win!
Jackpot.com Online Lottery Ticket Features
Ticket subscriptions – Ensures that you'll never miss a draw of your favorite lottery. Tickets bought with a subscription are also cheaper!
Quick Pick – With the Quick Pick feature you don't have to worry about picking the right numbers; just let Jackpot.com do it for you!
Results updates – Sign up to receive instant lottery results straight to your email for any international lottery!
Review of Withdrawals at Jackpot.com
One of the most important parts of any online lottery is that there's a good selection of payment options available.
Without deposit methods that are easy to use, purchasing and making withdrawals at Jackpot.com becomes a hassle.
Thankfully, our review of Jackpot.com shows that they offer several methods that are not only easy to use but are well-known and proven secure by millions of players globally.
| Method | Min. Deposit | Min. Withdrawal | Withdrawal Time |
| --- | --- | --- | --- |
| VISA | €10 | €5 | Up to 72 hours |
| Mastercard | €10 | €5 | Up to 72 hours |
| Skrill | €10 | €5 | Up to 72 hours |
| Neteller | ₹848 | €5 | Up to 72 hours |
| Net Banking | ₹848 | €5 | Up to 72 hours |
| MuchBetter | ₹848 | €5 | Up to 72 hours |
| PayPal | €10 | N/A | N/A |
Jackpot.com provides us with a pretty limited cashier in regards to payment options in comparison to an Indian lottery site like Lottoland, and it is very unfortunate that they no longer offer UPI.
There are still a few well-known methods available, including PayPal, an otherwise rare sight on Indian online lottery websites.
Something else that you'll notice with deposits and withdrawals at Jackpot.com is that only a handful of methods support Indian rupees. Since Jackpot.com isn't supporting rupees, deposits you make in the currency will be automatically converted into euros once the deposit is complete.
Verifying your Jackpot.com account
Since Jackpot.com is a genuine, licensed online lottery site, they will want to verify your account at some point during your journey with them.
This is to protect yourself and others from fraud, which is something that all players will be asked to do at any legitimate online gambling website.
To complete account verification at Jackpot.com, you need to send copies of the following documents to [email protected]:
Identification Document (Driving License, National Passport, ID, Aadhaar Card)
Address Verification Document (Utility bill, bank statement, etc., issued in your name, showing your residential address)
How to deposit at Jackpot.com
STEP 1: When logged in, tap the account icon at the top of the page.
STEP 2: Tap the "Deposit" button found directly under your name and balance details.
STEP 3: Select one of the pre-decided amounts or enter an amount manually. You can also opt to deposit instantly using PayPal.
STEP 4: Select the payment method you wish to use for your deposit, and enter the details requested. Details will vary depending on the method chosen.

STEP 5: Finalize the deposit through the payment portal, and you're all set to play!
How to withdraw at Jackpot.com
STEP 1: Log in to your Jackpot.com account and tap the account icon at the top of the page.

STEP 2: Tap the "Withdraw" button.
STEP 3: Enter the amount you wish to withdraw.
STEP 4: Choose the method you wish to withdraw your funds back to, and proceed with the withdrawal. Now all that's left is to wait for the funds to appear in your personal account!
Jackpot.com welcome bonus
While online lottery websites like Lotto247 and PlayHugeLottos give a welcome bonus to their new players, Jackpot.com, unfortunately, does not.
That said, make sure to check your account's Inbox messages after you have completed the Jackpot.com sign-up process. If you're lucky, you might just have received a welcoming message containing a great deal on some lottery tickets!
And yes, we know, that sound awfully much like a welcome bonus, but seeing as it isn't mentioned anywhere on the site, we wouldn't want to bring your hopes up should you find your Inbox empty.
Loyalty program & promotions
At first glance, it might seem as if there are no promotions or even a loyalty program at Jackpot.com. But these features are simply hidden within your account page!
Now, you won't find a dedicated loyalty program, but you should absolutely make sure to be part of the Jackpot.com club.
Go to "My Account," scroll down to "Notifications."
Tick the ways you wish to be contacted by Jackpot.com.
Jackpot.com will send you personalized offers and information!
Looking at promotions, we're happy to say that we received unique offers in our on-site Inbox instantly after signing up, but that we also found a number of running promotions on the Promotions page.
At the time of writing, we were able to take part in a promotion that gave us five JackpotMillions and ten JackpotLotto tickets for just €8!
App review at Jackpot.com
Playing lottery at Jackpot.com is even easier when you make their website into a Jackpot.com app!
As this lottery website doesn't have a downloadable lottery app, you'll want to save their website as a bookmark on your mobile device's home screen instead.
To do this, all you have to do is head over to Jackpot.com in your mobile browser, open the browser settings, and select "Save to Home screen." This works on most mobile phones and tablets, no matter if an iOS, Android, Vivo, Xiaomi, Oppo, or other types of devices.
Customer support
Considering that the Jackpot.com lottery site is world-renowned for offering a great online lottery ticket service, we were not surprised to be met with exceptional customer support assistance.
While it is unfortunate that the Jackpot.com customer support isn't available 24/7, when we reached out to them via live chat, we were instantly connected with a support agent who was able to answer our questions in a matter of seconds.
Email: [email protected]
Live Chat: Available on-site daily between 14:30 – 02:30 IST
Phone: +441515414507, available on-site daily between 14:30 – 01:30 IST
Responsible Gambling
We always recommend utilizing responsible gambling tools if they are available, and at Jackpot.com, you've got several options to choose from.
All of the tools are found within the "account details" section of your Jackpot.com account, allowing you complete freedom in adjusting your own limits:
Deposit limit
Reality Check
Account Closure
Temporary Suspension (24 hours, 1 week, 1 month)
Self-Exclusion (6 months, 9 months, 1, 2, 5 years, Permanently)
Conclusion: Why you should play at Jackpot.com
Jackpot.com is a good lottery website for Indian players who don't mind playing using a different currency than Indian rupees.
With their wide selection of lottery draws from all corners of the world and decent selection of casino games, it's no wonder why Jackpot.com has become a staple online lottery website for players in The UK, Sweden, Italy, Spain, and India.
User Reviews
There are no reviews for this casino yet...