How to gamble from Uttar Pradesh
Gambling from Uttar Pradesh is easy, and there are just a few things you need to gamble from here.
First of all, you'll want a device to play from, like a computer, laptop, mobile, or tablet.
A good internet connection is a must, and you'll also want to set up a secure payment method.
All set? Good.
The next step is to pick one of the online casino sites listed here at SevenJackpots. All of our sites are located outside of India; they won't be bothered by Indian gambling laws!
Legal Casino in Uttar Pradesh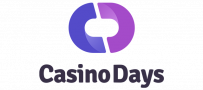 Get up to ₹1,00,000 in Welcome Bonus
Paytm & Crypto payments
Live Lightning Roulette & Teen Patti!
Fastest Indian Rupees Withdrawals!
Is gambling legal in Uttar Pradesh?
Local gambling at physical locations such as casinos or gaming houses is not legal in Uttar Pradesh, but online gambling is a whole other story.
Although the state hasn't legalized online gambling, they have no way of restricting offshore casinos from accepting Uttar Pradesh players.
And through all these years, no Indian player who has gambled at a foreign casino site has been prosecuted.
In other words, you're free to gamble as much as you like, as long as the casino is based elsewhere.
Gambling Laws in Uttar Pradesh
Gambling in Uttar Pradesh is solely regulated by the country-wide law known as the Public Gambling Act, 1867.
This means that, for the most part, there are no state-specific laws that you need to be aware of to gamble safely within the state.
Since the Public Gaming Act was created in the 1800s, it doesn't mention online gambling; instead, gambling online is regulated by the Information Technology Act, 2000.
Uttar Pradesh State Gambling Act
All states in India are included under the Public Gambling Act, but they are also allowed to create their gambling restrictions as they see fit.
Uttar Pradesh is a state that completely lacks a state-specific gambling act.
Although there have been various attempts to take on a more liberal licensing, even opening land-based casinos, the state government has refused the idea.
Casino in Uttar Pradesh
Without state-specific gambling regulations saying otherwise, casinos are not able to legally operate anywhere in Uttar Pradesh.
But despite this, the state is known for a large underground gambling culture, many thanks to the fact that it's the most populous state in India.
Casino in Lucknow
There are no casinos in Lucknow, although illegal betting on cricket is rampant in the city. Players who are thirsty for gaming excitement are known to take the trip north to Nepal.
There are several land-based casinos in Nepal where Indians can gamble without the risk of getting arrested.
Casino in Agra
Agra has been trying to increase tourism in the area for a while now. While many tourists visit the Taj Mahal here, they usually only stay for the day.
Opening land-based casinos like the ones in Goa could have a positive impact on tourism and the economy, tourism traders in the district state.
Casino in Kanpur
Similar to Lucknow, it's not possible to play casino in Kanpur locally. As anywhere else in Uttar Pradesh, online offshore casino sites are still fully available.
For those who wish to play at a physical location, Kanpur is also fairly close to Nepal's casinos.
Casino in Varanasi
Since Varanasi is a city with strong religious roots, playing casino in Varanasi is frowned upon. However, it isn't nonexistent, and you are still able to join online gambling sites from here.
Destructive gambling and alcohol use used to be an issue in the area, until the Green Gang took things into their own hands, speeding up the process of police action against illegal gamblers.
Casino in Meerut
Meerut is a rather quiet city when it comes to gambling. There is no casino in Meerut, but residents are known to seek ways to gamble online.
Several online casinos are available for Meerut residents to sign up and play without hassle.
Lottery in Uttar Pradesh
The lottery-hungry players located in Uttar Pradesh can enjoy the world's largest draws via offshore online lottery.
According to the Uttar Pradesh Unauthorised Lottery (Prevention) Act, 1995, all local lotteries are banned in the state.
The Act is also clear that lotteries from different states should not be offered to Uttar Pradesh residents either. To participate in these, you'd have to travel to a different state or country physically.
Sports betting in Uttar Pradesh
Cricket is huge in Uttar Pradesh. International matches are held at the Bharat Ratna Shri Atal Bihari Vajpayee Ekana Cricket Stadium in Lucknow, and the Green Park Stadium in Kanpur.
That said, betting on sports events such as cricket is still considered to be illegal. Sports betting is a grey area for all of India with exception of Sikkim and Meghalaya, where sports betting is allowed.
But, cricket is a sport loved worldwide, which means that foreign betting sites will offer odds on the Indian games as well.
Horse racing in Uttar Pradesh
The Lucknow Race Course is the largest horse racing turf in Uttar Pradesh. Even off-course betting is allowed here, making it possible for punters to place bets on other horse races in India.
Although you'll have to be physically present, you'll be able to place your bets at regular counters or by using online machines.
For a wider, international selection of horse racing, online betting sites offer live and pre-betting on some of the world's largest races.
Status on Rummy, Poker, Flush, and other card games
Card games like Rummy and poker have been considered games of skill by the Supreme Court in India. This means that these games are legally offered in several Indian states.
It's not unusual to play these skill-based card games with family during festive seasons like Diwali.
Just keep in mind that gambling within gaming houses is still illegal, and since an illegal location like that can be literally anywhere, we recommend that you play at your own discretion.
To sum it up
Online gambling really is the way to go when wanting to indulge in casino excitement from Uttar Pradesh.
We'd never recommend you to engage in illegal ways of gambling, which is why you'll find solace in online gambling sites.
Online sites set themselves aside from land-based illegal gaming houses as they are a lot safer, confirmed fair, and use secure payment methods like Paytm and Google Pay.
Disclaimer: This material is for general information only and is not intended as legal advice and no duty of care is owed to any reader. The readers of this material are requested to engage their own legal counsel in order to make any legal or business decisions and to obtain legal advice specific to them.
More Indian State Laws