How to gamble from Himachal Pradesh
Himachal Pradesh is far from a lawless state, so there are still certain things to adhere to when gambling from here.
To gamble from Himachal Pradesh, you need to use a stable internet connection and use a digital device, like a mobile phone, tablet, or computer.
Most importantly, you have to make sure that you aren't gambling within a location considered a "gaming house," as these are illegal.
Legal Casino Sites in Himachal Pradesh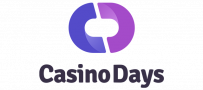 Get up to ₹1,00,000 in Welcome Bonus
Paytm & Crypto payments
Live Lightning Roulette & Teen Patti!
Fastest Indian Rupees Withdrawals!
Is gambling legal in Himachal Pradesh?
Gambling in Himachal Pradesh follows the national Public Gambling Act, which means that games of skill are legal, while games of chance are not.
However, what the Act fails to mention are games that are played online, outside of gaming houses.
So although gambling as such is illegal in organized forms, you're able to play at online casinos without issues, as long as it's done outside a gaming house.
Gambling Laws in Himachal Pradesh
Gambling in Himachal Pradesh is dictated by The Public Gambling (Himachal Pradesh Amendment) Act, 1976, greatly based on the Public Gambling Act, 1867.
The two Acts are very similar to each other, which allows you to enjoy gambling online with ease.
The Public Gambling (Himachal Pradesh Amendment) Act, 1976
When looking closely at the Himachal Pradesh Act, 1976, two main things differ from the Public Gambling Act, 1867:
Nothing in the Himachal Pradesh gambling Act affects games of skill.
Fines and imprisonment for first, second, and third-time offenders are specified in more detail in the Himachal Pradesh Act, 1976.
None of the Acts mention online gambling or that gambling in cyberspace would be an offense, as long as it is not done within a gaming-house.
Casino in Shimla
Shimlaites residing in the capital of Himachal Pradesh can indulge in casino entertainment as much as they please.
There are plenty of online casinos that accept players from Shimla, most of them offering safe payment methods and native casino tables, like Andar Bahar games and 3 Patti Paytm cash.
Casino in Dharamshala
With Dharamshala being the second capital of Himachal Pradesh, it's no surprise that the options to gamble online are just as good here as they are in Shimla.
Although there are no physical casinos in Dharamshala, as long as your internet connection is ok, you can enjoy thousands of casino games from the comfort of your own home.
Lottery in Himachal Pradesh
Himachal Pradesh is not one of the 13 Indian states that organize a legal state lottery. That said, you can still enjoy some of the biggest lottery draws in the world from here!
How? By purchasing online lottery tickets, of course!
These online lotteries let you buy lottery tickets to EuroMillions, Powerball, and plenty of other lottery draws that can see you becoming a crorepati in an instant!
Sports betting in Himachal Pradesh
You'll be happy to know that India has some of the best online sports betting sites in the world available, and this also goes for residents of Himachal Pradesh!
Websites like 10CRIC and BlueChip have all the latest cricket odds readily available to you. Whether you are betting on the IPL or any other league or match, you're able to do it online. Legally, safely, and fairly.
Horse racing in Himachal Pradesh
Betting on horse racing is legal in Himachal Pradesh as per the Public Gambling Act, 1867. Bets placed on horse racing have to be done at the racecourse or a licensed betting stand.
That said, there's not much information on local horse racing and potential betting at this time, seeing as 2020 was a difficult year for all of India due to the COVID-19 pandemic.
However, you can still bet on horse racing online at foreign online betting sites.
Status on Rummy, Poker, Flush, and other card games
Most card games, like blackjack, Baccarat, and Teen Patti, are considered games of chance, and although they are illegal to play physically in Himachal Pradesh, they are available online.
On the other hand, Rummy has been acknowledged as a game of skill and is therefore legal. Just keep in mind that no matter if the game is of skill or chance, gambling within a "gaming-house" is considered a crime!
We suggest that you play it safe and choose one of the real money online casino sites available here at SevenJackpots for any card game action.
To sum it up
Himachal Pradesh is one of the Indian states "blessed" with archaic gambling laws, making it super easy for us to enjoy casino games.
Most people have a smartphone or computer these days, which means that all you need to add to the mix is a secure payment method.
Opt for a well-known one like Paytm or UPI, and you're ready to enjoy all that online casinos have to offer!
Disclaimer: This material is for general information only and is not intended as legal advice and no duty of care is owed to any reader. The readers of this material are requested to engage their own legal counsel in order to make any legal or business decisions and to obtain legal advice specific to them.
More Indian State Laws