Haryana Gambling Laws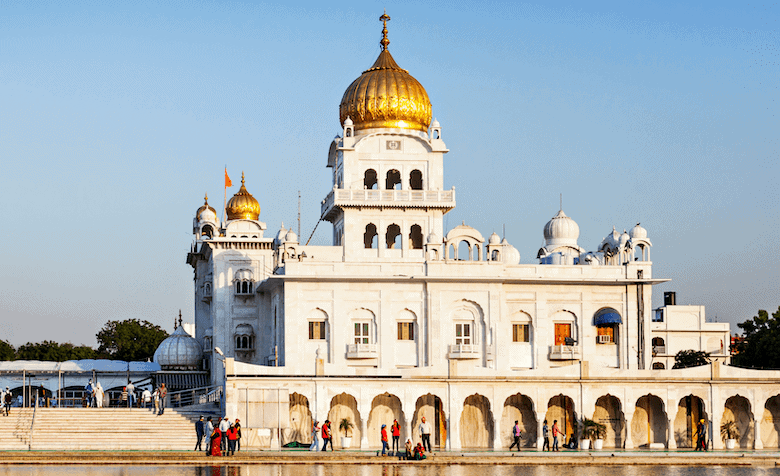 Haryana, one of India's most economically stable states, has had an interesting journey regarding gambling.
The state borders Punjab and Delhi, which has raised interest for a more liberal view of gambling altogether.
That said, the previous Chief Minister of Haryana's attempt to legalize gambling was rejected in 2005, resulting in the state still using the Public Gambling Act, 1867, to regulate and restrict gambling in the state.
How to gamble from Haryana
The Gambling Act used in Haryana is focused on physical gambling. This means that online gambling can be enjoyed without issues!
To make sure you are totally free from any risk, only gamble at an online casino with its offices outside of India.
Foreign operators are not affected by local law, so local police can't intervene even if they would want to. Offshore sites are also licensed and safe to play at.
Best Legal Casino Sites in Haryana 2021
Is gambling legal in Haryana?
Physical gambling at a so-called "gaming-house" is not legal in Haryana. A gaming-house can be literally any space where gambling is taking place.
That said, as the state uses the Public Gambling Act, 1867, online gambling is not considered to be a "gaming-house."
There hasn't been a single desi player arrested or prosecuted in Haryana (or anywhere else in India) for gambling at foreign online casino sites. So you can play away at any of the casinos listed here at SevenJackpots!
Gambling Laws in Haryana
Haryana only has one set of gambling rules to follow, the Public Gambling Act, 1867.
These rules are set to apply across all of India, but any state that wishes to create specific regulations can do so. Sikkim is one state where unique gambling laws have been created, Andhra Pradesh another.
Even though there was an attempt to regulate the state in the early 2000s, no progress has been made in that regard since.
Public Gambling Act, 1867
The national gambling laws focus primarily on acts of gambling that occur within a "gaming-house."
A house like this can be more or less any location. A car, a hotel room, a basement, someone's home. Anywhere physical gambling or betting takes place is considered to be a "gaming-house."
As the Gambling Act was created in 1867, it came before the internet and computers, which is the reason why you can enjoy hassle-free gambling online!
Casino in Faridabad
One of the perks of living in a big city like Faridabad is that you'll always find a good internet connection!
Playing casino in Faridabad is therefore incredibly easy. All you have to do is head on over to the online casino of your choice on your mobile or computer and start winning!
This works just as well with mobile casino apps as with having the casino in your browser.
Casino in Gurugram
Like Faridabad, residents or visitors of Gurugram will have to rely on the internet and foreign casino sites to gamble.
Play using your home Wi-Fi or the 3, 4, or 5G of your area, and enjoy any online gambling site located outside of India.
To make sure that you choose a safe and trustworthy casino that accepts rupees, pick one listed here at SevenJackpots.
Lottery in Haryana
Haryana is not included in the 13 states, confirmed in the Haryana Private Lotteries Prohibition Act, 1993. This means that the state does not have a state lottery, nor is it possible to legally buy lottery tickets within the state.
That said, Punjab, the neighboring state in the north-west, offers a state lottery. It has made crorepatis out of Haryana residents recently, like the sweet shop owner in Sirsa who won ₹1,5 crore, and ₹3 crore winner Balwant Singh from Tohana.
Sports betting in Haryana
As per the Gambling Act of 1867, betting on sports is not allowed here. However, as with many other areas in India, illegal betting does occur, primarily focused on cricket.
Interestingly, Fantasy Sports is not considered gambling, as the Punjab and Haryana High Court deemed it a game of skill in 2017.
That said, there is a lot of uncertainty around this still, which is why a foreign online betting site like 10CRIC or Betway would be the best and safest way to go for betting.
Horse racing in Haryana
Horse racing is allowed in Haryana as per the Haryana Race-Course Licensing Act, 1976. The act states that only licensed racecourses are allowed to conduct races.
The backside of this is that there are currently no licensed racecourses in Haryana. Although horses are bred for racing in the state, it's not possible to bet on them at any Turf Clubs in Haryana.
To bet on Indian horse racing, you'll have to make your way to a Turf Club in a nearby state. To bet on world-renowned races, place your bets at online betting sites.
Status on Rummy, Poker, Flush and other card games
Remember the "gaming-houses?" Although Rummy is considered a game of skill and thus allowed, playing the game while exchanging money still has a risk of crossing the border of being illegal.
No other card games are legal in Haryana, but it is completely fine to play them on your mobile phone or computer, as long as you are playing at an offshore online casino.
To sum it up
With such a well-standing economy and a history of discussions of possible gambling regulation, we might very well see Haryana take a more liberal approach to gambling in the future.
For now, we will have to rely on gambling sites such as the ones listed on our website. To be honest, they are preferred, as these sites offer fair and safe ways to gamble and let you play with easy-to-use payment methods like PhonePe, and Paytm.