---
Lotto India
If you want to play the lottery in India, you likely have several questions about how it works. Although India does have some gambling restrictions, legislation for lotteries is set by each state, and some states will let you play in person and through online lotteries.
Each Indian state has the authority to control the lotto games. They also make sure that all drawings are fair and comply with the regulations. A few of the states to allow lottery games include the Sikkim, Goa, and Punjab governments.
If you want to play Indian lotteries, you have several options from which to choose. One of the biggest state-run lottery games available in India is Playwin Lottery, which is operated by the Sikkim government. If you're interested in playing this Indian lottery or learning more about your other options, read on to discover what you need to know about playing the lottery in India.
---
Playwin Lottery
Started by the Sikkim government in 2001, Playwin Lottery is the biggest lottery company in India and one of the first to allow online ticket sales. In order to play Playwin Lottery, you must be 18 years of age or older and live in one of the following states: Arunachal Pradesh, Goa, Maharashtra, Sikkim, or West Bengal. You have five lottery games you can play:
| Lottery Name | Draw Day | Draw Time (IST) |
| --- | --- | --- |
| Thunderball | Tuesday | 22:00 – 22:30 |
| Jaldi 5 Double | Wednesday | 22:00 – 22:30 |
| Thursday Super Lotto | Thursday | 22:00 – 22:30 |
| Jaldi 5 | Friday | 22:00 – 22:30 |
| Saturday Super Lotto | Saturday | 22:00 – 22:30 |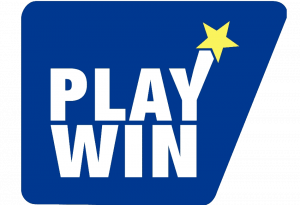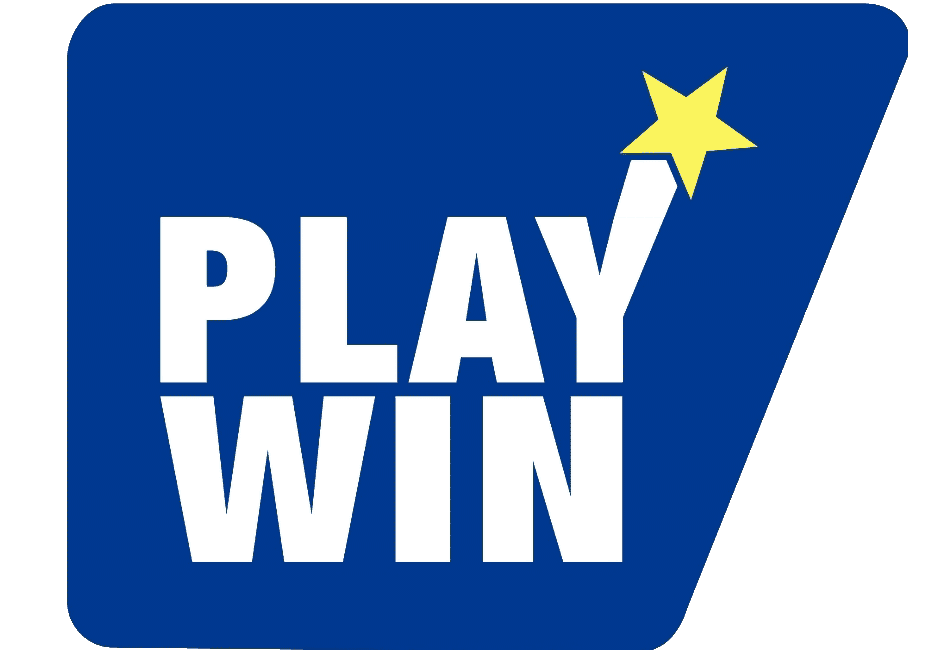 To play Playwin Lottery, you can purchase your tickets online or from an authorised retailer. When you purchase at a retailer, you simply fill in the numbers you want to play on the lottery playslip. Then, give the playslip to the retailer, who will process your ticket and give you proof of purchase.
If you want to purchase your Playwin Lottery ticket online, you first need to buy a Playwin card from a lottery retailer. These cards come preloaded with values that can range from 200 to 5,000 rupees, and they're how you buy your ticket online.
---
Punjab Lottery
A wing of the finance department of the Punjab government has been operating the Punjab Lottery since 1968. The government holds monthly lottery draws. Each drawing is created by the finance department. They will define the name of the lottery, the number of tickets that will be issued, and the date the drawing will occur. While the date typically changes, the number of tickets issued almost always remains the same. However, the Punjab State Lottery Director can increase or decrease the number of tickets in each drawing after the game is announced.
On the date of the lottery drawing, the retailers will return the tickets they haven't sold so they're not included. Currently, the only lottery draws taking place in Punjab are the Bumper lottery draws. These occur several times a year and can include:
Holi Bumper Lottery
Baisakhi Bumper Lottery
Rakhi Bumper
Punjab State Diwali Bumper
New Year Lohri Bumper
These Bumper lotteries offer a number of prizes, including wins that range from 150 rupees up to an outstanding 15,000,000 rupees. Each colourful ticket in the lottery displays a six-digit number that's between 000000 and 999999. You'll find ticket prices that range from 100 to 200 rupees.
---
Kerala Lotteries
When private lotteries were outlawed in 1967, the Lottery Department of the Government of Kerala started its Kerala State Lottery. This lottery game was the first of its kind in the country, and it inspired several other states to follow suit and create their own lotteries. The lottery offers seven weekly drawings once per day. Each lottery has its own prize structure, and ticket prices range from 30 to 50 rupees. These drawings include:
| Lottery Name | Draw Day |
| --- | --- |
| Win-Win | Monday |
| Sthree Sakthi | Tuesday |
| Akshata | Wednesday |
| Karunya Plus | Thursday |
| Nirmal Weekly | Friday |
| Karunya | Saturday |
| Pournami | Sunday |
---
In addition to the weekly drawings, the Kerala State Lottery also offers Bumper lotteries that take place at different times during the year. Ticket prices for these lotteries range from 100 to 200 rupees, and the prize structure also varies depending on the game. These lottery drawings include:
| Draw Month | Bumper Lottery Name |
| --- | --- |
| January | Christmas New Year Bumper Lottery |
| March | Summer Bumper Lottery |
| May | Vishu Bumper Lottery |
| July | Monsoon Bumper Lottery |
| September | Thiruvonam Bumper Lottery |
| November | Pooja Bumper Lottery |
♥ If you'd like to play the Kerala State Lottery, you'll find more than 100,000 retailers and over 35,000 registered lottery agents where you can buy your tickets.
---
Sikkim Lotteries
In addition to running the Playwin Lottery, the Sikkim government also operates the Sikkim State Lottery. Currently, the Sikkim State Lottery offers the Derby Weekly Scheme, Bigwin Jackpot and Jackpot Special schemes, and three Puja Bumper lotteries. However, it's important to note that the government will occasionally change the schemes, and they typically do so with short notice.
The government schedules the Bumper lotteries to supplement the weekly Sikkim State Lottery drawings. Also, keep in mind that government laws restrict Bumper drawings to a maximum of six times a year.
The Dear Morning Lottery Scheme gives you an opportunity to win prizes every day of the week. The names for each daily drawing are:
Dear Smart Monday
Dear Fresh Tuesday
Dear Starter Wednesday
Dear Breeze Thursday
Dear Early Friday
Dear Bloom Saturday
Dear Wake Sunday
If you're interested in playing one of the Dear Morning Lottery Schemes or Bumper lotteries, you can purchase your tickets at an authorised lottery retailer. If you win, you want to make sure you sign the back of your ticket. You also want to include your address. These measures make sure someone else can't claim your prize if you lose your ticket. Keep in mind that you must use a claim form for all prizes above 10,000 rupees.
---
International Lotteries for Everyone
Along with Indian lotteries, Indian players also have an opportunity to play international lotteries. Since international lotteries take place outside of India, they're not subject to the same Indian gambling laws. As a result, you can play an international lottery no matter which Indian state you live in.
---
Mega Millions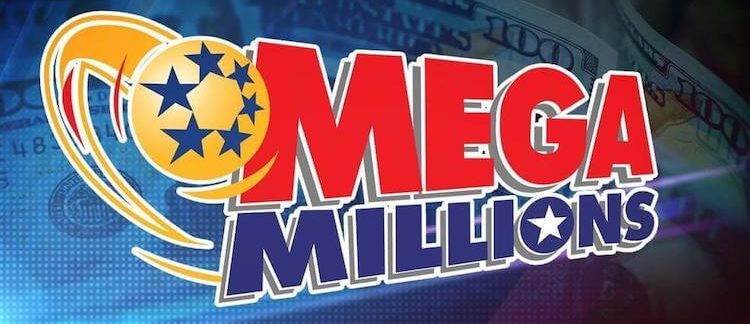 Mega Millions is one of the largest and most popular lotteries in the United States. It's played across 46 states and offers drawings on Tuesday and Friday nights. The minimum jackpot for Mega Millions is US$40 million, which is about 2.8 billion rupees.
To win the Mega Millions jackpot, you have to match five numbers from 1 to 70 and the Mega Ball, which is from 1 to 25. In addition to the jackpot, the lottery also offers nine different prize tiers in every drawing. You can even win a prize for matching just the Mega Ball. If there are no jackpot winners, the amount will roll over to the next drawing.
When you're ready to play Mega Millions in India, you need to pick your numbers online. Once you open your online account, you'll choose your five lottery numbers and your Mega Ball number. You also have the option of adding the Megaplier, which multiplies any non-jackpot winnings by the Megaplier number drawn. Megaplier multipliers can go up to five. If you win, your prize is automatically deposited into your online casino account. From there, you can withdrawal your prize to your selected method of payment or use your prize to purchase future lottery tickets.

---
Powerball
Another popular international lottery from the United States is Powerball, which is played in 44 states in the U.S. and is one of the largest lotteries in the world. Powerball drawings take place every Wednesday and Saturday night, and the starting jackpot for the lottery is US$40 million, which is approximately 2.8 billion rupees.
To play Powerball, you must select five numbers from 1 to 69 and a Powerball number that's from 1 to 26. To win the jackpot, you have to match all five numbers and the Powerball number. Along with the jackpot, you can also win eight other prize tiers for matching fewer numbers, including a fixed second-tier prize for matching the five main numbers. To increase the value of your non-jackpot winnings, you can add the Power Play for a small additional fee.
When you're ready to play, you must purchase your ticket online. From there, you'll choose your five main numbers and your Powerball number. You can also decide if you want to add the separate Power Play number. If you win, your money is automatically deposited into your account. You can use your money to buy other Powerball tickets or withdraw it to your chosen payment method.

---
EuroMillions
When EuroMillions launched in 2004, it was Europe's first multinational lottery. It soon became a popular game throughout the continent. It was first played in the United Kingdom, France, and Spain. Today, nine European countries participate in the lottery drawings that occur on Tuesday and Friday nights. The minimum value of the jackpot is 17 million euros, which is around 1.3 billion rupees. However, jackpots can roll over and increase to a capped value of 190 million euros, or about 14.5 billion rupees.
To play EuroMillions, you first create an online account. You then select five numbers from 1 to 50 and two Lucky Star numbers from 1 to 12. To win the jackpot, you must match all five main numbers and the two Lucky Star numbers. The lottery also has a total of 13 prize tiers for matching two or more main numbers. Additionally, the lottery occasionally holds superdraws that replace the regular lottery draw and offer a higher jackpot.
---
UK Lotto
UK Lotto, which launched in 1994, is one of the top lottery games in the United Kingdom. Drawings for UK Lotto happen on Wednesday and Saturday nights. If you can match all six main numbers, you win the jackpot. Additionally, the lottery offers six other ways to win prizes. All the prizes except the jackpot are a fixed amount. The jackpot will roll over for five consecutive drawings if no one wins. If there's still no winner at this point, the jackpot is split amongst the Match 3, Match 4, Match 5, and Match 5 + Bonus players.
If you're interested in playing UK Lotto, you need to create an online account and choose your numbers. You'll select six numbers from 1 to 59. You'll also pick a Bonus Ball from the 53 numbers left. In order to win, you must match at least two of the main numbers.
---
The Best Guide to Indian Online Lottery
Since some states in India don't have government-run lotteries but do allow players to enjoy online lotteries, online games have become a popular option across the country. Online lotteries are also a good option for anyone who wants to play multiple lottery games from around the world. If you're interested in playing, you'll want to know the best Indian lotto to try. Fortunately, you have several options available. Three of the most popular Indian online lotteries are Lotto Agent, Play Huge Lottos, and Lotto 247.
Take a look at the reviews of these best lotteries in India to learn more about their history, how they work, the lottery games they offer, and the benefits they provide. Once you decide which Indian online lottery will work best for you, you'll have all the information you need to start playing some of your favourite lottery games.
---
Lotto Agent – Online Lotto Review
In 2010, an idea for a premium service that could obtain tickets from official lotteries around the world was devised. In 2012, that dream became a reality when Lotto Agent was created. Although its headquarters is in Belize, Lotto Agent has grown to include representative offices in the United States, Australia, Spain, and Italy. The first step in creating Lotto Agent was to carefully select the best European and American lotteries. These are the lotteries that have the biggest jackpots, excellent secondary prizes, and good prices.
Today, Lotto Agent offers over 20 international lottery games, with popular options that include:
Powerball
Mega Millions
SuperLotto Plus
EuroMillions
EuroJackpot
BonoLoto
La Primitiva
El Gordo
Simple and secure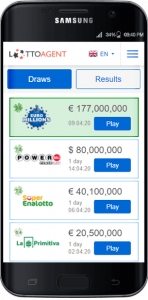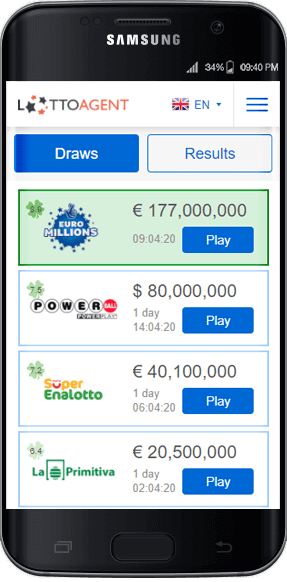 Once Lotto Agent had the lottery games available, the company then needed a way to sell the tickets. While you'll find a simple and easy-to-use system for purchasing tickets, the behind-the-scenes system is a high-tech and secure service designed for convenient and fast sales. The final step in making Lotto Agent become a reality was creating a customer care team that works around the clock to make sure all questions and concerns are handled right away.
If you want to play with Lotto Agent, the process is straightforward. First, you sign up for an account on the company's website. Next, you select which lotteries you want to play and how many tickets you want to buy. Once you've made your selection, Lotto Agent will send representatives to purchase actual tickets for your game. You then get a scanned copy of this ticket as proof of ownership. You'll also get an email confirming the purchase of your lotto ticket. With Lotto Agent, you're always a valid participant in these lottery games, which means you'll have no problems claiming any winnings.
---
History of Indian Lottery
While some countries around the world have prohibited lotteries, India is not one of them. Instead, the country leaves it up to the individual states to decide how they would like to handle lotteries. Since the country doesn't have a blanket ban on the game, many people enjoy playing it. In fact, you can find several inspiring stories of famous jackpot winners in India
Who Are the Most Famous Jackpot Winners in India?
Harikumar is a humble man who operates a tea shop in Bangalore. A few years ago, he played the Thiruvonam Bumper lottery and won Rs 6 crore. However, instead of retiring with his winnings, he chose to continue to operate his family tea shop. He invested his money to buy a better home for his family and send his children to better schools.
Another inspiring story of a famous Indian jackpot winner is that of Rahima Sheikh. Sheikh is from Bardham, West Bengal, but he went to Kerala to find a job so he could save up enough money to buy a house for his family. He got a job at a construction site earning Rs 50 a day. On the way home one day, he saw a man selling lottery tickets to survive. It was only three days later that Sheikh learnt he had won the prize of Rs 1 crore.
What's the Biggest Jackpot Win in India?
One of the biggest jackpot wins in India belongs to a man named Jaiprakash Jaiswal. Jaiswal was a poor scrap dealer from Kankurgachi. However, one Thursday evening he bought a ticket from a Playwin counter in his neighbourhood. Although his life had changed before he even went to sleep that night, he had no idea he had the winning ticket until he woke up the next morning. At that time, he discovered he had won the Rs 17 crore Playwin lottery.
When asked what he planned to do with his winnings, Jaiswal said he thought he might open a business, but he also admitted he hadn't given it a lot of thought because he was still trying to believe he had won.
---
Current India Lottery Law
India doesn't have a blanket ban on lotteries across the country. Instead, state governments decide whether to allow or ban lotteries. As a result, key areas like Karnataka and Tamil Nadu have completely banned lotteries. In other areas, such as Kerala, Sikkim, and Maharashtra, lotteries are incredibly popular.
The Recent Change in Indian Lottery Laws
In 2015, the Supreme Court voted to allow state governments to ban lottery sales. However, 13 states decided to create clear lottery laws that make it legal to operate a lottery without any issues. These states are:
Arunachal Pradesh
Assam
Goa
Kerala
Madhya Pradesh
Maharashtra
Manipur
Meghalaya
Mizoram
Nagaland
Punjab
Sikkim
West Bengal
---
Online Lottery in India FAQ
Here are the answers to some frequently asked questions about playing online lottery in India.
Where Can I Purchase a Ticket to Play Indian Lottery or International Lotteries Online?

If you're interested in playing an Indian lottery or international lottery online, you have several options for where you can purchase a ticket. Many players choose to create an account using one of the online lottery agent sites mentioned above because they're fast, secure, easy to use, and available to all residents.
Are There Online Lotteries That Don't Require Deposit or Investment?

Currently, there are no online lotteries that don't require a deposit or investment to win. If you want to play one of the online lotteries, you'll need to deposit money into your account to purchase your tickets. If you want to play for fun, some lottery agent sites offer free demos of their scratch cards and instant win games.
Can I Play International Lotteries Using Indian Payment Methods?

Yes, you can play international lotteries with Indian payment methods. When you choose the lottery you wish to play and select your numbers, you simply complete your purchase using the payment method you selected. If you win, the money is paid directly into your account, and you can withdraw or use it to buy more tickets.
What Is the Biggest Lottery in India?

The biggest lottery in India is Playwin Lottery. The Sikkim government operates and controls this lottery. The lottery has a total of five games, and each game has a drawing once a week. If you're interested and want to play Playwin Lottery, you must purchase your ticket from an authorised retailer.