Best Casinos for Blackjack Strategy 2023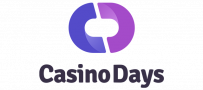 Fastest Indian Rupees Withdrawals!
Paytm & Crypto payments
Live Lightning Roulette & Teen Patti!
₹300 min. deposit!

Easy Sign-Up and Deposits
₹300 minimum deposit!
4000+ casino & live casino games
UPI, Paytm, gPay & PhonePe withdrawals

Fast Deposits & Withdrawals
Fast Paytm, Phonepe and UPI Payments
Hindi & English customer support
₹300 min. deposit!
Blackjack Dealer rules
First of all, you'll want to know what rules the dealer is playing by. This differs from table to table, but the standard usually looks like this:
The dealer gets one card facing up and one facing down.
The dealer will be the last person to act on their hand during a round.
The dealer usually has to draw cards for themselves until they reach 17.
The dealer will never Split, Double Down, or Surrender.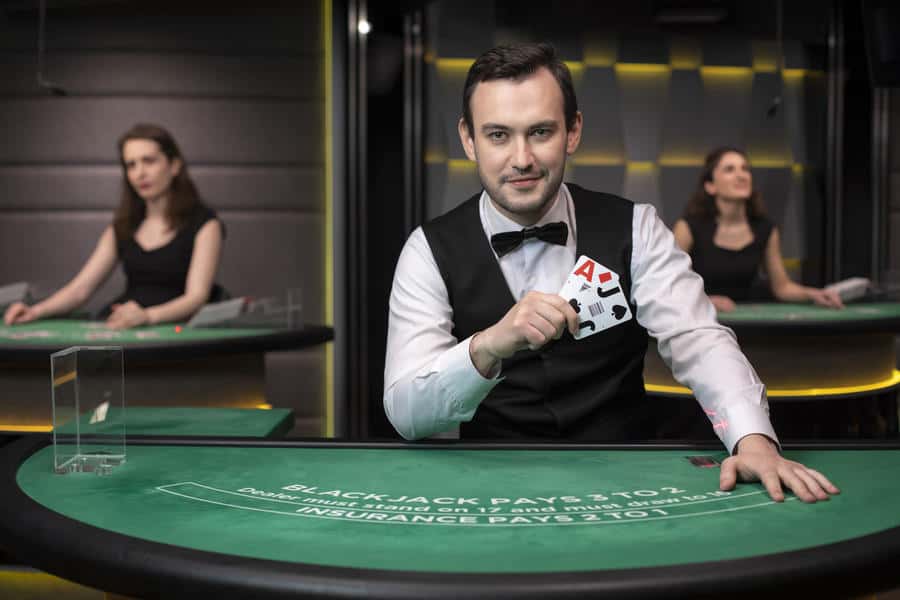 What can the dealer's hand tell you?
Since the dealer has to abide by the blackjack rules shown above, we can actually gather some information from their up-card.
The dealer's up-card is one of the core assets to keep track of when using a basic blackjack strategy. Just keep in mind that a strategy only takes your cards and the dealer's into consideration.
What's called the "blackjack player safe zone" happens if a player lands with cards of 19 or over since it's estimated that the average winning total in the game is 18.5.
Another estimation is that a dealer will be at an advantage over the player 6 out of 13 times, and because of this, a dealer showing a strong up-card is more likely to win.
A 2 or 3 up-card
A 2 or 3 up-card instantly tells you that the dealer won't have an instantly qualifying hand, meaning they have to Hit one or more times to meet their required rules.
The dealer runs a 35% – 37.41% risk of busting here, while you'll have a 10% – 13.50% advantage.
That said, the strategy says to stand on hard 13 – 17 due to the risk of an additional card making you go bust.
A 4, 5, or 6 up-card
These are the worst possible cards for the dealer to have to show up, 39.58% – 42.28% risk of busting, to be exact.
The reason is that any of these cards, even if they'll have a ten-value hole card, will require them to Hit. Hitting on such a strong hand means there's a high risk they'll go bust doing so.
As a result, you'll here have the opportunity of playing aggressively, as any card between 6 and 10 will bust the dealer.

A 7 or 8 up-card
Cards valued 7 or 8 are known as "neutral" in blackjack, as they don't immediately favor anyone.
However, a dealer showing any of these as their up-card can be a problem for you if you have a hand that could break with a Hit. The basic strategy is to Hit hard 12 – 16s and stand on hard 17s or higher.
up-cards of 9 through Ace
These are by far the most complicated cards to act on, and it's recommended to play it as safe as possible here.
The dealer busting here is just 16.17% – 23% when playing with a six-deck and stand on soft 17 rules.
Suggestions here are to Hit on hard 12 – 15 if the dealer has a nine or Ace while hitting on hard 12 – 14 if they have a 10.
Getting the best edge in blackjack
If you're looking to up your blackjack game to earn some nice rupees, make sure you've got the basics down first.
This means learning how to play blackjack and to have a healthy relationship with your money. In the end, no strategy will be able to save you if you're in debt or have a gambling problem.
Take into account that the rules for blackjack stay the same no matter if you play high-limit blackjack or low-limit blackjack.
More Blackjack Guides