How to gamble from Rajasthan
The number one way to gamble from Rajasthan is to do so in real money online casinos. There are local bookies offering betting, but these are first of all illegal, and secondly, very difficult to find.
You'll be able to play the latest slots, live casino tables, and place bets on sports by using a casino operator not physically located in India. There are a lot of them, the ones in the list above are our best recommendations.
Best Legal Casino Sites in Rajasthan 2023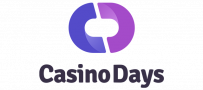 Get up to ₹1,00,000 in Welcome Bonus
Paytm & Crypto payments
Live Lightning Roulette & Teen Patti!
Fastest Indian Rupees Withdrawals!
Is gambling legal in Rajasthan?
Gambling as such is not legal in Rajasthan. The gambling laws here follow the Indian laws for gambling, the Public Gambling Act, 1867, so in short, gambling cannot occur physically in the state.
That said, Rummy has been confirmed a game of skill and is therefore allowed (with the exception of if being played from within a gaming house).
What's even more interesting, Members' Clubs are allowed to have people playing cards within the club's premises as long as they are not making a profit from it and that the players are not engaged in gambling (exchange of money.)
Keep in mind that no gambling is 100% free from legal risk in Rajasthan. That said, there have been no arrests of people gambling at their own discretion at foreign online casinos in India.
Gambling Laws in Rajasthan
In addition to the Public gaming act, the Rajasthan Public Gambling Ordinance, 1949, is used when determining legal and illegal gambling within the state.
The Ordinance is filled with analysis and examples of cases where gambling law has been used. It assists both people and legal workers in deciphering otherwise rather unclear sections of the Public Gambling Law.
Using the Ordinance, we have been able to pinpoint a few unique aspects of the law, where Rajasthan seems to act differently from other states using the same law.
Rajasthan Public Gambling Ordinance, 1949
Firstly, the punishment for gambling illegally is rather mild. The maximum fine is ₹500, while the longest time in prison is 6 months.
In Rajasthan, police must have a legal form of warrant to enter a gaming house to search it and possibly arrest gamblers. Other states suggest that police can enter any premises they suspect are gaming houses without a warrant.
A person inside a gaming house can not be presumed to be gambling if no gambling instruments are present.
Casino in Jaipur
The Public Gambling Act, 1867 is clear, gaming houses are illegal, and thus, you will not be able to find any legal casinos in Jaipur.
Seeing as it is the state's capital city, there will still be illegal ways to gamble here.
But we strongly suggest that you stick to online gambling. It's much safer, and you are also ensured fair versions of your favorite games Andar Bahar and Teen Patti.
Casino in Jodhpur
Similar to Jaipur, Jodhpur follows the same gambling laws as the rest of the state.
Thanks to a good internet connection in the city with providers such as Jio and GTPL, residents and visitors of Jodhpur can gamble from home or their mobile phones.
The online casino sites listed here at SevenJackpots can be enjoyed in your browser or from a mobile app.
Lottery in Rajasthan
Unfortunately, Rajasthan is not part of the 13 states that have set up state lotteries, which means that you will not find local Rajasthan lottery parlors or kiosks here.
That said, you have access to a wider array of international lottery draws from online lottery sites such as LottoSmile and Lottoland.
Sites like these make it easy for you to purchase lottery tickets to draws for Powerball, Euro Millions, Cricket Lotto, and more.
Sports betting in Rajasthan
Cricket is the most popular sport by far when it comes to betting in India, and Rajasthan is no exception.
Illegal betting is often organized by underground gambling groups where new bettors have to get personally invited to participate.
This involves high risk and is illegal, which is why we'd rather see you place your bets at an offshore sportsbook like BlueChip or Bettilt.
Horse racing in Rajasthan
Horse racing does not fall under the definition of gambling or game of chance, making it a sport where players are allowed to place bets.
Usually, this is done directly from the racecourse or designated betting shops.
In Rajasthan, the Dabhal Racecourse does organize races, but betting is far less popular here than in other parts of India.
Status on Rummy, Poker, Flush, and other card games
As we mentioned earlier, Rummy has been defined as a game of skill as per the Gambling ordinance.
However, other card games are considered games of chance and are therefore considered illegal.
To play card games such as Baccarat and online blackjack from Rajasthan, play them online.
To sum it up
Rajasthan is yet another state in India that follows the Public Gambling Act, 1867. Unlike many other states, Rajasthan also uses an Ordinance, called the Rajasthan Public Gambling Ordinance, 1949, which makes it a lot easier to grasp what is legal and not.
In the end, playing your favorite casino games online will not only make sure that you are exposed to the lowest risk possible, but it will also ensure that you are gambling safely.
Online casinos located outside of India will also allow you to use digital payment methods like Paytm and PhonePe.
Disclaimer: This material is for general information only and is not intended as legal advice and no duty of care is owed to any reader. The readers of this material are requested to engage their own legal counsel in order to make any legal or business decisions and to obtain legal advice specific to them.
More Indian State Laws