Best Asia Gaming Casino Sites
Best Asia Gaming Live Casino Games
Asia Gaming holds over 100 live casino tables in their portfolio, from classic casino table games to more unique game types.
Most AG casino games focus on classics; roulette, blackjack, and baccarat. Still, several tables are dedicated to Asian favorites fairly unknown to western players.
One of the best features of Asia Gaming casino games is that their live dealers always welcome you with a smile and enthusiasm. Don't be surprised if your dealer congratulates you or gives you applause when you win!
Roulette
Asia Gaming roulette is simple, straightforward, and classic. There are no roulette variations here like those offered by Evolution and Ezugi, so you can enjoy the traditional style of the game without any need to learn new rules or play with added features.
The online roulette tables are played with a live croupier and are mainly based on European roulette rules, which are the most popular among players due to their simplicity and low house edge.
Blackjack
Blackjack is a casino card game loved by players all over the world, and you can enjoy the game in its purest form at Asia Gaming.
The game is easy to learn and allows for a level of skill to be used due to the option of being dealt more cards given to the player.
To win in blackjack, you need to end up with a hand better than the dealer's. The hand closest to 21 wins, while a hand exceeding the value of 21 automatically loses.
Baccarat
Enjoy classic baccarat from Asia Gaming! This provider has no unique variations of the game.
Instead, you have a number of regular baccarat tables to choose from, ensuring that there's always an available seat and a game with a comfortable betting limit for you to play at.
In baccarat, you bet on which hand you think will have the besst value, the Player or Banker. There's also a Tie bet, and a few side bets for extra trill to each game round.
How to Play Asia Gaming Games
Learning how to play Asia Gaming games is easy. The tricky part is finding a casino that offers their games but don't worry, we have already resolved that issue and have placed all AG live casino operators on this page!
So whenever you are ready, follow these steps to start playing Asia Gaming games:
Choose one of our listed Asia Gaming casinos
Sign up, and make a deposit.
Search or filter for AG games within the casino's live casino lobby.
Pick the game you wish to play.
Take your seat at the table, place a bet or more, and have fun!
Other Popular Asia Gaming Live Games
While Asia Gaming holds a number of timeless games in their portfolio, it's their more unique games that have placed them on the map of online casino game providers to keep an eye on.
As their name suggests, Asia Gaming casino games are made with Asian players in mind, so you'll find games here specific to casinos in Manila, Macau, and other Asian gambling hot spots.
Sic Bo
Sic Bo is a popular casino dice game where players bet on the outcome they believe three shaken dice will show.
Similar to roulette, Sic Bo has a mix of bets available, ranging from bets with high winning probabilities and low payouts to bets that are much more unlikely to land but will pay a significant amount when they do.
Games played with dice are fairly unusual when it comes to online casino games, which is why the Asia Gaming Sic Bo game attracts plenty of players.
Dragon Tiger
Dragon Tiger is a simple but popular card game where the goal is to predict which side will show the higher-valued card.
In Dragon Tiger, the dealer draws just two cards, one Dragon and one Tiger. The cards are then turned over to reveal their value, and the card with the highest value wins.
The popularity of this game comes from the simple rules and its resemblance to baccarat.
Bullbull
Bull Bull, also known as Bullfight or Niu Niu, is a Chinese card game often described as a variation of poker. Each player is dealt five cards, split into two sets of three and two cards.
The value of the cards is determined based on if the value of the three-card set exceeds ten, and if the two-card set exceeds ten, only the rightmost number in the sum is counted, similarly to how hand values are measured in baccarat.
In online Bullbull, players bet on if the Player or Banker will have the best hand.
Pros and Cons of Asia Gaming
Before dedicating yourself to finding and playing games from Asia Gaming, you'll want to gain a better understanding of what their strengths and weaknesses are.
No game provider is the same; what one provides is not necessarily what you are looking for. Here are the biggest pros and cons of Asia Gaming.
Pros
Entertaining live dealers: One of the best things about Asia Gaming games is their enthusiastic live dealers. The AG game dealers often cheer you on, sometimes even applauding big wins.
Unique table games: Asia Gaming mainly caters to Asian players, which means that you'll find tables here that you won't find anywhere else, like Bull Bull and Three Face.
Language and music options: The player settings of tables from AG allows you to adjust the language shown in the player interface, and pick between a number of different background music options.
Cons
Not available at many casinos: Finding a casino that offers games from Asia Gaming is difficult, so you will not have as wide of a selection of gambling websites as you would if you were looking for games from more popular providers.
Lower video quality than other providers: AG is clearly not chasing any awards in best live casino products, working with slightly outdated streaming technology that simply doesn't provide as crystal-clear imagery as their competitors.
Busy player interface: If you are used to streamlined interfaces, AG's games could initially seem overwhelming. However, after a few minutes, you will be able to navigate these easily.
"Asia Gaming is a fairly unknown live casino provider, but one that could still be worth looking into, especially for their Asian table games. While AG does offer classic games like roulette and blackjack, these games can be found in better quality with providers like Evolution and Ezugi. What sets Asia Gaming aside are their Asian classics like Sic Bo and Bull Bull."
– Felicia Wijkander author and Editor in Chief at SevenJackpots
Asia Gaming Indian Online Casinos
We have to admit that finding an Asia Gaming casino is not the easiest. Most Indian online casinos focus on other game providers, leaving out Asia Gaming from their library entirely.
That said, there are still good AG casino sites out there; you just need to know where to find them! Thankfully, we know where to look and have collected three of the best ones here. Each website is rated according to our tailor-made review process, ensuring that they are fairly judged.
Check out these casinos and their Asia Gaming selection, and if the casino feels good, why not sign up and play a few rounds right away?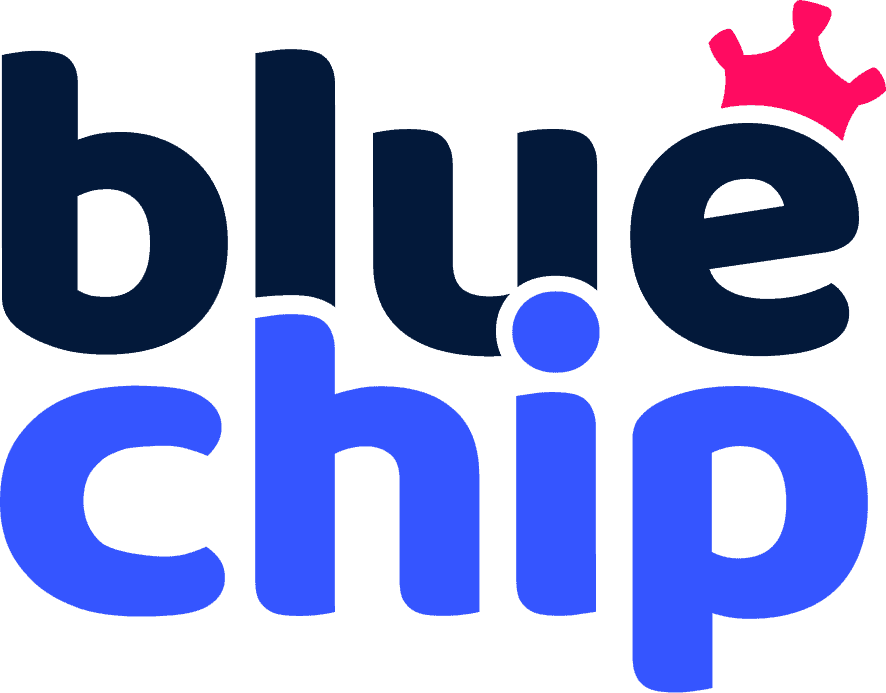 BlueChip
There's perhaps no surprise that BlueChip is an Asia Gaming casino, seeing as they offer one of India's largest casino game libraries of over 8600 games.
BlueChip is a great operator for anyone wanting to enjoy over 100 of the Asia Gaming live casino portfolio while doing so in a safe, licensed, and fair place.
This is a casino that specifies in crypto, so you'll be able to play with Bitcoin, Ethereum, Doge, and many other currencies, as well as other payment methods such as Paytm, UPI, and IMPS.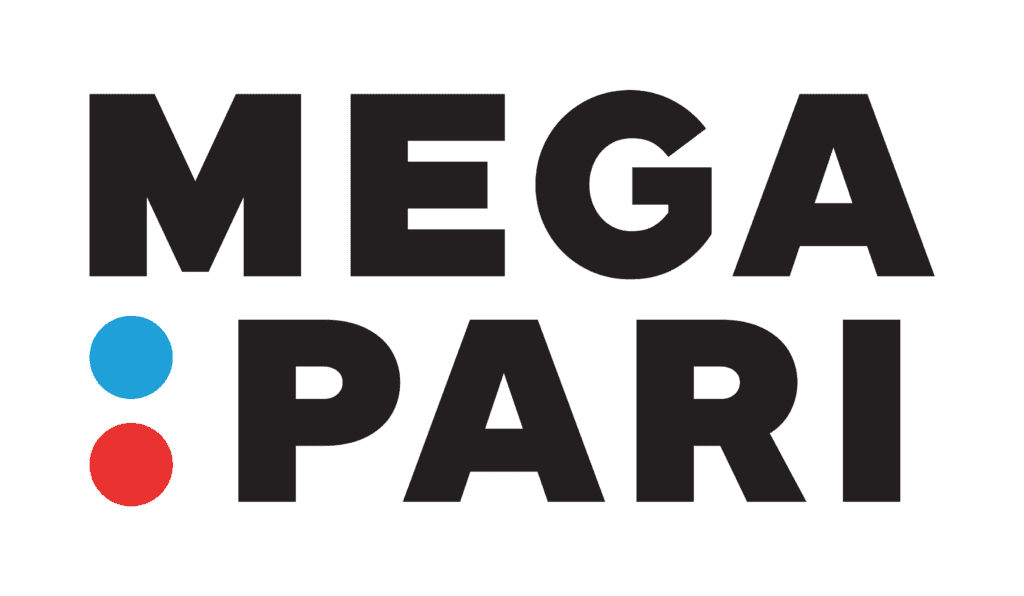 Megapari
While Megapari mainly focuses on sports betting, their casino section is impressive, and they are also part of India's Asia Gaming casinos!
There are a total of ten Asia Gaming live casino tables waiting for you at Megapari, split evenly across the games of baccarat, roulette, and Dragon Tiger.
One of the best things about playing AG games at Megapari is that you can do so with a fairly low bankroll. The minimum deposit available at this casino is just ₹100!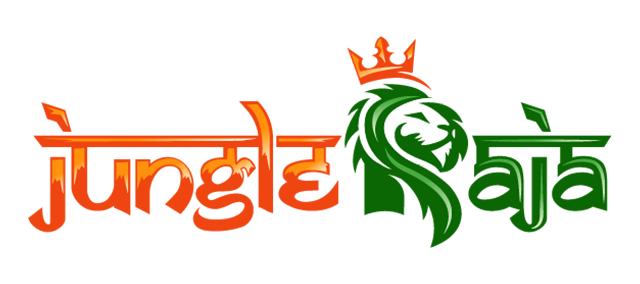 JungleRaja
Last but not least on the Asia Gaming online casino sites list is JungleRaja. This colorful online casino offers a large selection of AG tables, from classic casino table games to more unique ones like Bull Bull, Bull Fight, and Three Face.
With a legitimate Curaçao gambling license, payment options such as Paytm and Google Pay, and a constant stream of promotions to participate in, JungleRaja is a solid choice for all your Asia Gaming needs.
Asia Gaming App
As Asia Gaming is a game provider, all Asia Gamin games will be available through casino apps.
For the easiest access to all your favorite AG games, access an AG online casino via their web browser and either play the games from there or download their app (if they have one.)
Today, casinos offer their entire portfolio through the web browser, ensuring you won't miss a thing when playing!
Casino web browsers are so well optimized to mobiles that you could easily use one as an Asia Gaming app, which we've confirmed in our hands-on UX test of top-listed Indian online casinos.
Download Asia Gaming App
If you wish to enjoy all Asia Gaming online casino games with ease, you'll want to download an Asia Gaming app.
Now, while there are no dedicated Asia Gaming casinos only offering their games, plenty of casinos in India have their games as part of a library consisting of thousands of titles. Here's how to download their app:
Choose an Asia Gaming casino with an app
Begin downloading their app from the dedicated app page.
Complete the download and install the app.
Log in to your account using your normal login details or sign up if this is a new casino for you.
Make a deposit.
Locate their Asia Gaming games, choose a game, and start playing!
Awards Asia Gaming has Received
While doing our extensive research on Asia Gaming, we were not able to find any awards provided to them.
Although this is unfortunate, it's not too hard to understand why. With strong game providers like Evolution, Pragmatic Play, Ezugi, and Red Tiger leading the way for casino games, it's easy for game providers like Asia Gaming to end up without awards.
This doesn't mean that their product isn't good; it just means they can't compete with the truly great providers on the market.
Licensing, Security, and Fairness
Asia Gaming holds a local gambling license from the Philippines, known as a First Cagayan license. This is a master gambling license issued by the First Cagayan Resort & Leisure Corporation (FCRLC), created by the Cagayan Economic Zone Authority (CEZA).
In addition, the games by Asia Gaming are regularly audited by Gaming Labs International (GLI). Independent auditors like GLI regularly test Asia Gaming's games to ensure they are fair, secure, and safe for players to use.
About Asia Gaming
Asia Gaming (AG) was created in 2012 in the Philippines and is today an active live casino and slot game provider.
With approximately 200 game titles in their portfolio, Asia Gaming offers several unique games specifically tailored for Asian players.
Their live dealers speak English or Chinese, and one popular trait among AG live casino dealers is that they are often charismatic and professional. Other language options for the player interface are available within the game's settings. Here you can also adjust the background music of the table.