I'm Done Borrowing Bonuses for a Chance at Rewards, And Here's Why.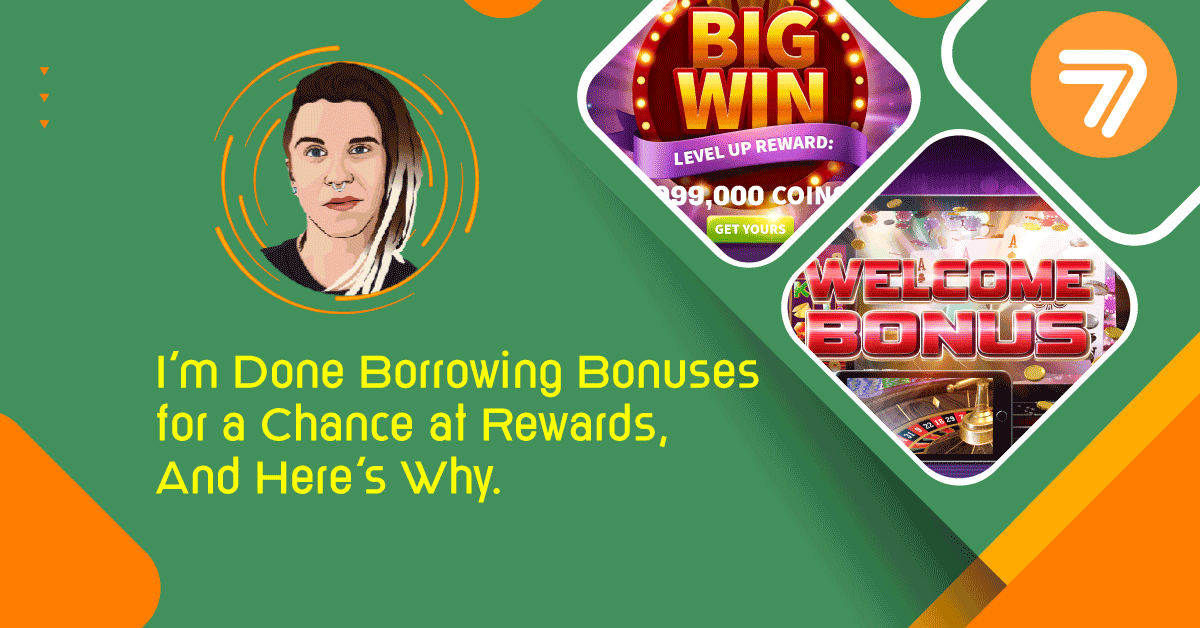 The views and opinions expressed here are those of the authors and do not necessarily reflect those of SevenJackpots or its clients.
I think cash bonuses are better than regular bonuses. There. I said it. And I'm going to explain why.
For a long time, the only type of casino bonus available was that which added bonus funds to your account. If you play with these bonus funds and they run out, that's it. Game over. It was fun while it lasted.
Personally, I get confused by these types of offers. Keeping track of my real money balance versus bonus funds is not what I want to do when gambling.
I just want to have a good time and play some games. Maybe win a bit that I can cash out. I want to play because I want to play, not because there is a shiny bonus sitting there that I want to take advantage of.
A cash bonus allows me to keep playing using my deposited funds and winnings and unlocks once the offer's requirements are met. In other words, I can play on my terms, and my performance unlocks a reward.
Placing casino bonuses in a video game context
Say that you are playing a game where you are given a sword. The sword is loaned to you, and you have to deal X amount of damage with the sword before it breaks in order for you to be allowed to keep it forever. So, you put in the time and effort using it, but before reaching the required amount of damage, the sword breaks. You won't be able to obtain it again, and the time spent playing with it is wasted.
Now, say that the sword is in a chest before you, and the chest only unlocks once you have dealt X amount of damage using any of your already available weapons. You play at your own pace, and after a while, you hit the required limit, the chest unlocks, and the sword is yours to keep.
I don't know about you, but I'd much rather put in the effort to be guaranteed the sword than put in the same effort and possibly end up with nothing.
And this is where people would tell me, "Felicia, bonus money is free! You don't have to risk anything, but if you're lucky, you'll get real money without having to spend your own!"
And to that, I say, yes, you are correct.
Bonus funds are just loaned to you; if you lose them, you haven't lost any of your own funds.
If you play towards a cash bonus and are unlucky with your first deposit, you might need to deposit again to continue wagering.
But here's the thing: I would've made that new deposit anyway because I would've wanted to continue playing, whether there would've been a bonus on my account or not!
Sure, at the end of the day, it comes down to personal preference. This is why we conducted a big case study to determine a bonus's actual value. To ensure anyone can find a valuable bonus that suits their wants and needs.
You want that shiny-lookin' sword over there? Well, go get it!