Live Baccarat
The classic version of the beloved game of baccarat.
Cards are dealt face down at the signature bean-shaped table. This table from Evolution also offers the Pairs side-bet, statistics, and a selection of road-views.
Play Here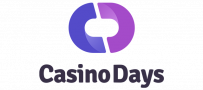 Fastest Indian Rupees Withdrawals!
Paytm & Crypto payments
Live Lightning Roulette & Teen Patti!
₹300 min. deposit!

Easy Sign-Up and Deposits
₹300 minimum deposit!
4000+ casino & live casino games
UPI, Paytm, gPay & PhonePe withdrawals

Fast Deposits & Withdrawals
Fast Paytm, Phonepe and UPI Payments
Hindi & English customer support
₹300 min. deposit!
Multi-Camera Baccarat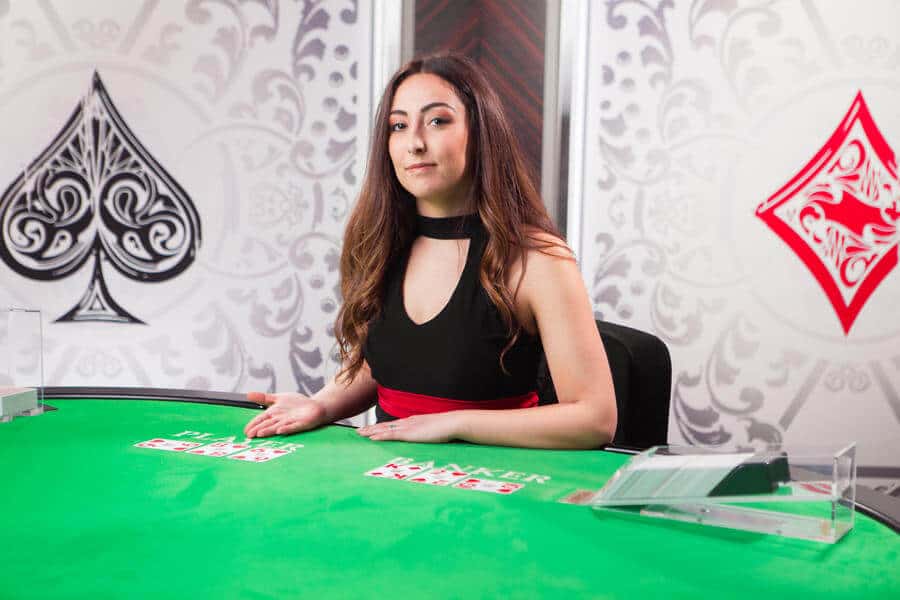 For an even more immersive online casino experience, the Multi-Camera Baccarat table adds more camera angles. The game is played just like regular baccarat, but with the added excitement of different camera angles.
Live Baccarat Squeeze
Possibly the most immersive of the tables, the Live Baccarat Squeeze table uses over 15 cameras to capture the fun. The dealer squeezes the cards of the hand associated with the greatest total wager by slowly revealing their value.
A popular feature that enhances the player experience.
Live Baccarat Control Squeeze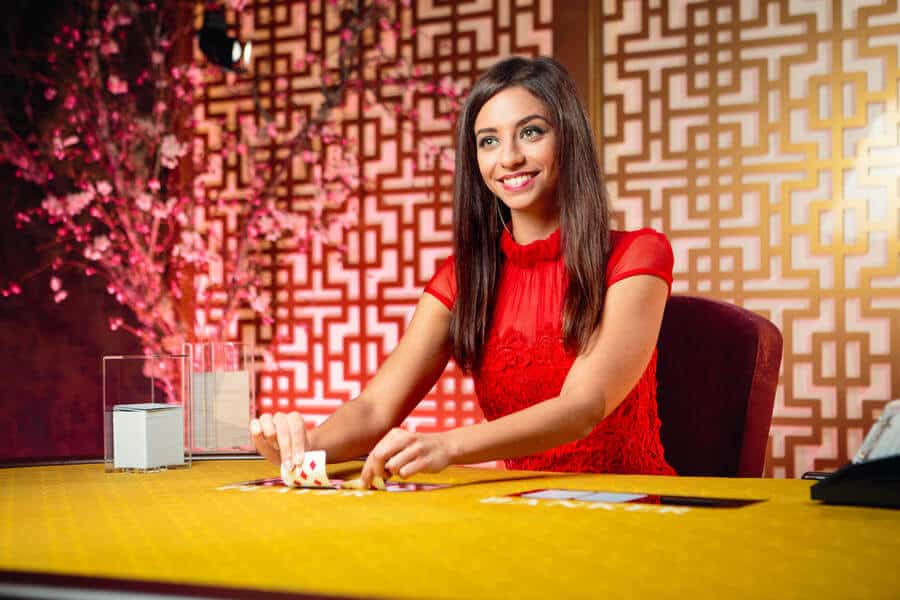 At the Live Baccarat Control Squeeze table, you are in control of the squeeze. Cards are dealt over custom-made glass panels, where you can squeeze the cards on your player interface to reveal them.
Just click or tap on a corner or edge of the card to then squeeze the card and reveal the value.
Live Speed Baccarat
For those players looking for a faster and more intense experience, the Live Speed Baccarat table is a must-try. Game rounds are cut down to 27 seconds, instead of the normal 48. Cards are dealt face-up, the time of reviewing results is shorter, and betting time is shortened, all to create the most action-packed 27 seconds possible.
No Commission Baccarat
The table without a 5% commission fee on winning Banker bets is No Commission Baccarat. Instead of the classic commission, players receive even money on banker wins.
The catch is that the banker bet only pays out 1:2 odds if the bank wins with a specific number. On this table from Evolution, the number is 6.
Lightning Baccarat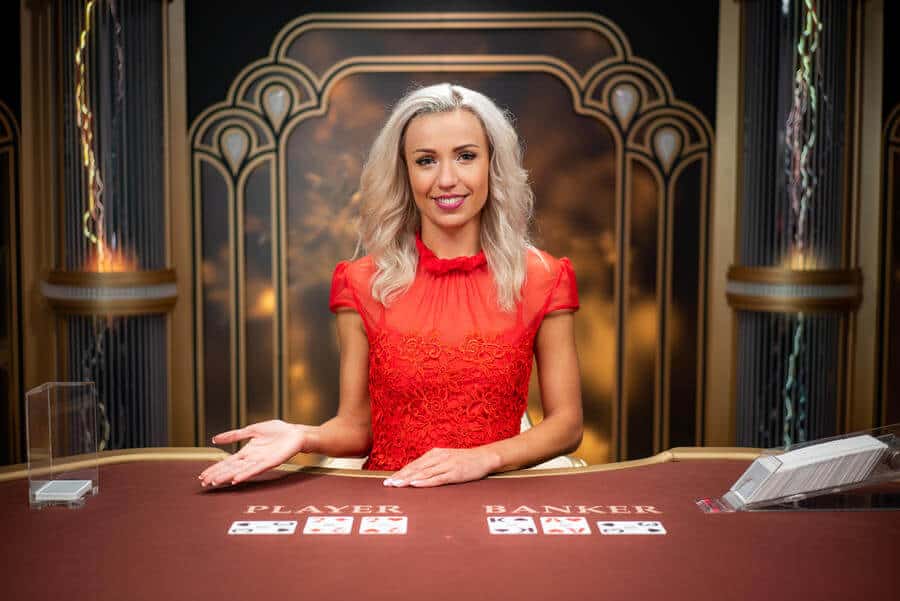 Combining live with RNG, the Lightning Baccarat table adds multipliers to randomly selected cards.
One to five Lightning Cards are added to the deck, and if more than one of them is included in a player's winning hand, they multiply. A winning bet on a Tie with six matching cards can multiply your winnings up to 262,144x!
Golden Wealth Baccarat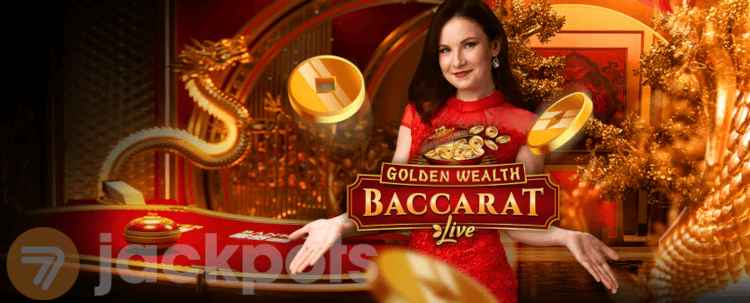 Similar to Lightning Baccarat is Golden Wealth Baccarat. In this game, five golden cards, each with a multiplier, are added to the game.
Landing a winning hand including gold cards will multiply the payout up to 262,144x! In Golden Wealth Baccarat, five cards are always added, which also adds a 20% Golden Card fee to each bet.
First Person Baccarat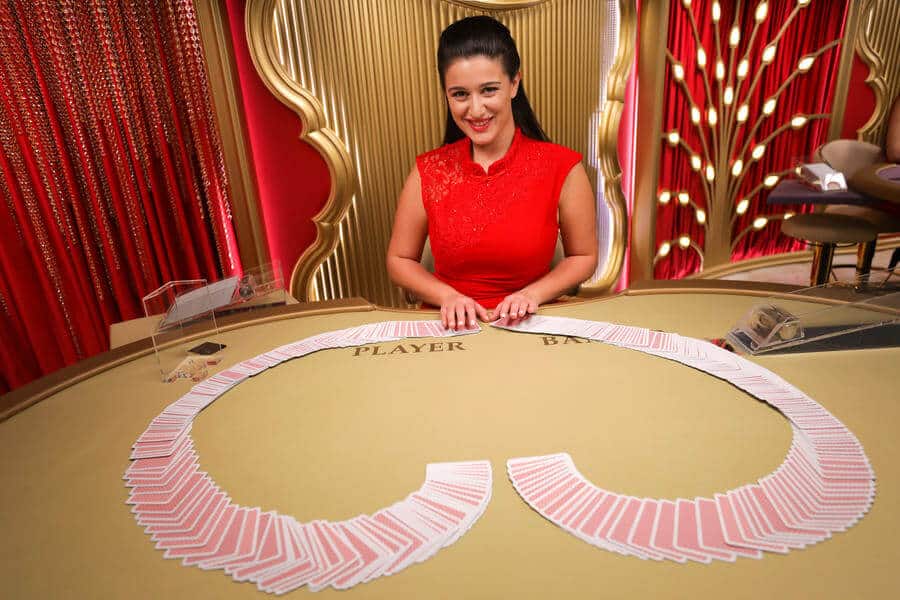 The latest addition to the Evolution Baccarat selection is First Person Baccarat, an RNG-table. You're given options to shuffle the shoe, sort the table by either roads or streaks, and the ability to deal free hands-on vacant tables.
The table comes with a 'Go Live' button that seamlessly takes you to a Live Baccarat table through an in-game portal.
Live Bac Bo
Last but not least there is the exciting variation called Live Bac Bo. This variation combines elements from Baccarat and Sic Bo to create a completely new game.
The rules differ quite a bit from the original Baccarat game since it is combined with a completely other casino game but the end result is great.
In Bac Bo you can win up to 88 times your bet.
Play Here
More Baccarat Games