How to close your casino account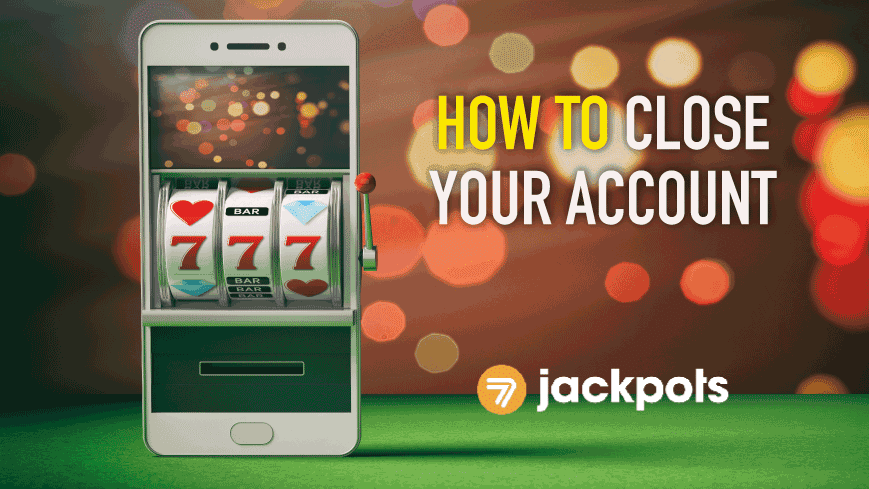 Did you know that you can close your casino account whenever you want to?
You can close your casino account whenever you want to take a break from gambling. Or maybe you've found a new online casino you'd rather play at.
Whatever your reason, knowing how to close your account at a casino and in what different ways you can close it is a skill that can come in handy at any time during your time gambling online.
Why close your casino account?
There are a number of reasons as to why you would want to consider closing your casino account:
Gambling problem
Loss of interest in gambling online
No longer satisfied with the casino
Wanting to play at a different casino while also stopping playing at the current one
Wanting or needing to take a break from gambling online
Remember, it's okay to close your account! In most cases, you can reopen the account again if you should want to resume playing.
How to close casino account
To close your account indefinitely, you will need to ask customer support to assist you. Having the casino customer support close your account is easy:
STEP 1: Log in and open the customer support live chat.
STEP 2: Start the conversation by stating that you wish to close or pause your account.
STEP 3: The support agent will ask you to confirm some details before proceeding with your request. Provide them with the requested information.
STEP 4: Once you've been verified, the support agent will ask you to confirm the closure. They might also ask the reason for the closure. Once confirmation has been received, the agent will proceed to close the account.
It's important to keep in mind that having customer support close the account takes more time than setting a Cool-off period on your account.
In our case above, it took 45 minutes from our initial message to our account being closed. For a player with gambling problems, this could mean exposure to the unnecessary risk of going back to gambling during that timeframe.
Different types of casino account closure
The reason for closing your account will determine which way to close your account is best, as there are actually three different ways to close the account!
That said, no matter what reason you have for closing your account, opening a new account is strictly forbidden at any genuine online casino!
Regular account closure
Whenever you wish to close your account and keep it closed indefinitely, you can ask for a regular account closure.
Regular account closures are most commonly done directly by the customer support team, and you can ask them to close your account either via email or live chat.
Temporary account closure
A temporary account closure closes your account for a predetermined time. Also known as a "Time-Out" or "Cool-Off" closure.
You can oftend do this type of account closure through your casino account, where you have a number of options for timeframes, ranging from a day to a week, a month, or several months.
Once the temporary closure is in effect, you will not be able to access your account. Once the timeframe has passed, your account is automatically reopened.
Permanent account closure
The permanent account closure, also known as "Self-Exclusion," is a type of closure that is often used for responsible gambling purposes.
A permanently closed account will never, under any circumstances, be reopened. The account will also be automatically unsubscribed from the casino's email or SMS communication.
Permanent account closure can be done via your account settings or with assistance from customer support.
Opening a closed casino account
Unless you have permanently closed your account, you will be able to reopen your closed casino account. How to do this depends on how the account was closed in the first place:
Generic account closure: Simply reach out to the customer support team either via email or live chat and request for your account to be reopened.
Temporary account closure: If you have opted to close your account for a specific timeframe, your account will be automatically reopened once that timeframe has passed. It is not possible to request for the account to be reopened before the time has expired.
Permanent account closure: It is not possible to ever reopen the account.
Learn More About Responsible Gambling