Why Meghalaya has the world's eyes on them, and why India should listen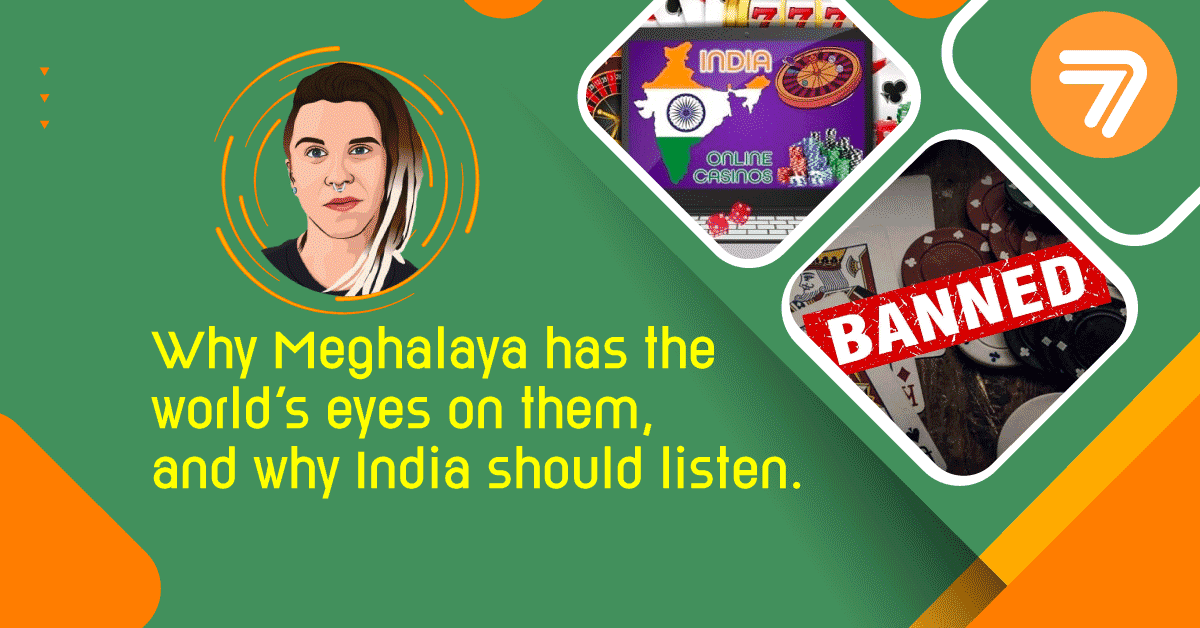 The views and opinions expressed here are those of the authors and do not necessarily reflect those of SevenJackpot or its clients.
Meghalaya is on the way to joining Indian states Goa & Sikkim with a liberal gambling bill
It's no news that the Seven Sister States of India are leading the way when it comes to online gambling laws.
Somehow, the most liberal gaming winds of the world are blowing freely through those north-eastern states.
Sikkim and Nagaland have already legalized online gambling to a certain extent, and Meghalaya certainly looks to be next in line.
But why am I bringing this up when Goa, Sikkim, and Nagaland already have years of regulatory experience?
There are a few reasons why I believe that the Meghalaya gambling regulation is extra important for the current and future Indian gambling landscape.
Online gambling and betting is in focus
One important detail is that Meghalaya seems open to the idea of online gambling.
While other Indian state governments seem to believe that online real money games are the source of all evil, the Meghalaya government is instead understanding the potential of an online product.
They are open to allowing online casino gambling and betting through a "non-restricted geo-fenced" solution that will only be available to tourists and visitors. They are, in other words, basing the idea on Sikkim's online gambling solution, a state-wide "intranet" only accessible when physically located within state borders.
Open to learn more about gaming regulation
The AIGF Knowledge Series took place in Meghalaya on the 7th and 8th of April 2022, where important people such as the Hon'ble CM of Meghalaya, Shri Conrad Sangma, Meta's Public Policy Director Sunil Abraham, and other people of interest got together to discuss gaming regulation.
While the main focus of the event was that of skill games, it should be mentioned that the Meghalaya Regulation of Gaming Act, 2021 acknowledges games such as Blackjack, Teen Patti, Bingo, Poker, sports betting, and more as games of skill, something that the national Public Gambling Act, 1867 isn't doing at this time.
In other words, the AIGF Knowledge Series is already opening the discussion of online real money games in a state that has explicitly expanded its view of skill games, the already socially and legally accepted game type.
Meghalaya already has a long-standing relationship with gambling
Despite VPP president Ardent Miller Basaiawmoit opposing the plan for regulation, stating that "The aim of the state government to open casinos in the state and make the state famous for its gambling cannot be accepted as we all know the Meghalaya people have never accepted such games of chance," Meghalaya actually has a 40-year long relationship with gambling in the form of Teer.
Asking any person in Meghalaya, they'll state that betting on Teer is a game of skill and that skillful dreaming and prediction, along with knowing the arrow-shooting skills of the archers, is what makes a successful Teer bettor.
Whether you believe Teer is a game of chance or skill or not, it's clear that the country has managed to host Teer betting for decades without it leading its punters into gambling addiction or despair.
Education should come before blanket bans
You could look at it this way, if evil stands in front of you, closing your eyes will not make it disappear.
Instead, by being educated about what this evil consists of, you will be able to make an educated decision to stay away and avoid its pitfalls.
Obviously, we don't think that online gambling is evil, but we are well aware of its risks, and we also know from experience that regulation, not blanket bans, is the way forward when looking to keep people safe around such products.
By regulating gambling in Meghalaya, yet another opportunity for education would be opened. Visitors of the state can enjoy local, licensed, fair gambling and will not only contribute to the economic welfare of the state by increasing the tax and "Gaming Royalty" paid by operators to the government, but they'll also show that gambling can be enjoyed in a non-destructive way.
Opting for regulation instead of a blanket ban sends a clear signal that the government cares for its citizens and only wants a safe and regulated product to be available, rather than a black market, illegal, unregulated version.
The timing couldn't be more perfect.
Although the new gambling act of Meghalaya was released last year, its newfound spotlight couldn't come at a better time.
Because while Meghalaya is getting ready to put its online gambling ball into motion, so is the rest of India. At least if you are to believe the new Online Gaming (Regulation) Bill, 2022, presented in the Lok Sabha on the 1st of April, 2022. A bill that even has taken inspiration from the Meghalaya Regulation of Gaming Act, 2021!
Therefore, it could be possible to say that Meghalaya is the state that will help all of India grow by being the stable shoulder to lean on when leaving a Victorian-era gambling law and stepping into 2022.
More Opinion Pieces