Slot Review: Monkey Madness by Big Time Gaming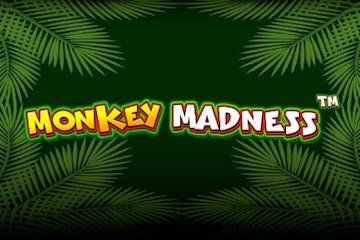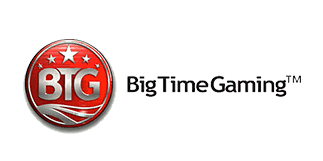 Play at a Safe and Trusted Big Time Gaming Casino
Features
Provider: Big Time Gaming
Slot Type: Video slots
RTP: 96.53%
Volatility: LOW-MED
Pay Lines: 9
Monkey Madness
Whether you're out in the jungle swinging from tree to tree or sitting on your cozy couch peeling a banana, it's always a good time to get involved in a little Monkey Madness. This video-powered slot machine might not seem too appealing at first due to its lack of reels, but once you get playing, you'll find yourself scratching your head just like a monkey pondering your next big win. And with each spin, you'll enjoy this fast-paced slot in all of its simplicity more and more.
Monkey Madness Introduction
When going by the layout alone, you'll likely view this slot as a classic three-reel game. Once you look at its nine lines, though, you'll start to see this game offers a lot of fun and excitement. In fact, you won't commonly find a three-reel by nine-active lines slot game. The game also features access to a Wild symbol, as well as the chance to get multipliers that increase your winnings by a factor of nine, with a maximum payout of $5,000. Now that's a big payout! Several Indian online casinos offer huge jackpots wins, so what are you waiting for?
Monkey Madness Bonus Features
There are a lot of slot machines that don't offer any special features, and when it comes to Monkey Madness, you won't find it to be much different. Still yet, this doesn't mean this game isn't worth giving a whirl. The minimum bet can be as low as 0.09, however, you can go all the way up to the max bet of $45 if you prefer by betting $5 per line.
The average RTP on this Big Time Gaming slot is an enticing 96.53 percent, so you have a pretty good chance at winning back your money plus some. More so, because it is a low volatility game, you'll likely find yourself winning small amounts quite frequently and still have an opportunity at scoring a big payout.
Monkey Madness Free Spins
One feature that Monkey Madness definitely lacks is free spins. Even without this feature, though, you still have lots of fun ways to win. The Wild symbol, which is the Monkey in this game, can serve as a substitute for other symbols. When you pair it up with matching regulars, you'll win a payout. If you happen to land the Monkey on all three reels, you get a direct payout, and this is the one that you should really be going after since it has a 1000x jackpot.
It's also with the substitution feature that you will get a multiplier because it counts as the Wild symbol. For example, if a single Wild shows up in a combo, your earnings are multiplied by three. If you get lucky and get two Wilds, you'll get the regular prize times nine.
Monkey Madness Winning Symbols
All symbols on the Monkey Madness slot machine game are related to its overall theme, which makes it a well-thought-out design that intrigues its players. You'll find yourself spinning bananas, coconut drinks, monkeys, toucan birds, pineapples, and tribal drums.
If you like the game Monkey Madness Slot, SevenJackpots also recommend the following games for you:
Play for REAL at our Recommended Casinos