Autumn Prize Drops Galore!
With autumn having just started, we're enjoying our time with crunchy leaves outside and a nice pumpkin spiced late warming our hands in the evenings.
You know what else makes us love this time of the year so much? Autumn online casino promotions. One such has just begun at India's top-rated online casino Royal Panda, and it's a sure blast.
From 1 October to November 30, the popular online casino offers daily prize drops to all its players. The fun panda will reward your playing time with stacks of cash prizes as well as bonuses and a lot of free spins.
Join the promotion by opting-in and enjoy all the advantages of fall this year.
With prize drops on offer every day for two full months, you'll boost your bankroll nicely and try new games as well. What could be better than that?
How Does it Work?
Just like all Royal Panda promotions and bonuses, you'll have to opt-in to the promo to enter it. This can be done very easily with a 'trip' to the promotions page and clicking on the appropriate promo.
You won't be able to miss it – the picture of a panda sweeping leaves with a broomstick is a dead giveaway.
Opted-in? Cool!
It's time to make the most of this enticing promotion. Check back every day to see what the royal panda has in store for you. The casino will offer rewards on every day or give rewards on a double (two days in a row).
You can earn plenty of deposit and no deposit bonuses, free spins, and stacks of cash prizes. Opting-in to the promotion will make this Autumn memorable.
What Games Are Eligible?
That depends on Royal Panda casino. It depends on the bonus too. If it's a free spins day, it'll one of Royal Panda's hundreds of slot games. For example, the prize drops on 1-2 October were available on the enchanting Rainforest Magic slot.
Royal Panda has a total of 100 prizes on offer for the first days of October that span free spins and special Royal Spins worth €2 each.
Simply play the qualifying casino games on the promotion dates and you can win yourself a cool reward. All of the prizes have a 7-day expiry deadline and should be wagered 35 times before withdrawal.
On any promo day, players can win multiple rewards, so don't aim for just one. Dream higher and you can win several great rewards to spend in Royal Panda's great casino.
If you're a fan of fall like us, you're going to love it even more thanks to Royal Panda's cool promotion. Opt-in today and start harvesting those cool rewards.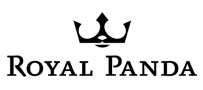 Welcome bundle - up to ₹100,000 bonus
Over 1200 games
INR Accepted
Selection of promotions
Sports betting
Mobile app available