Just when you thought that life in the online casino world, Betconstruct has launched their new game titled Bet on Teen Patti. One could even call it a kin to the famous 3 Card Poker game we see in online casinos everywhere.
Betconstruct has developed numerous games that we at SevenJackpots know and love. In fact, they are the proud winners of the Innovation of the Year award at the SBC in 2019! Don't forget to take a look at the winners pool at the SBC this year!
Much like 3 Card Poker, Bet on Teen Patti uses poker ranked hands, which will decide who the winner is. The game's interface allows for the player to make his or her bets whist the hands are being dealt.
In order to maintain the balance of probability, the odds will alter after each card is dealt. In this game, there exist two player hands whose motive is to play against one another. The player's ability to bet on the hand that wins will be tested.
A player is allowed to place additional bets with the main hand. What's more is that they are allowed to place on specific hand outcomes, and get this: these "special" outcomes bring about huge payouts! What's not to love?
What makes Bet on Teen Patti Stand out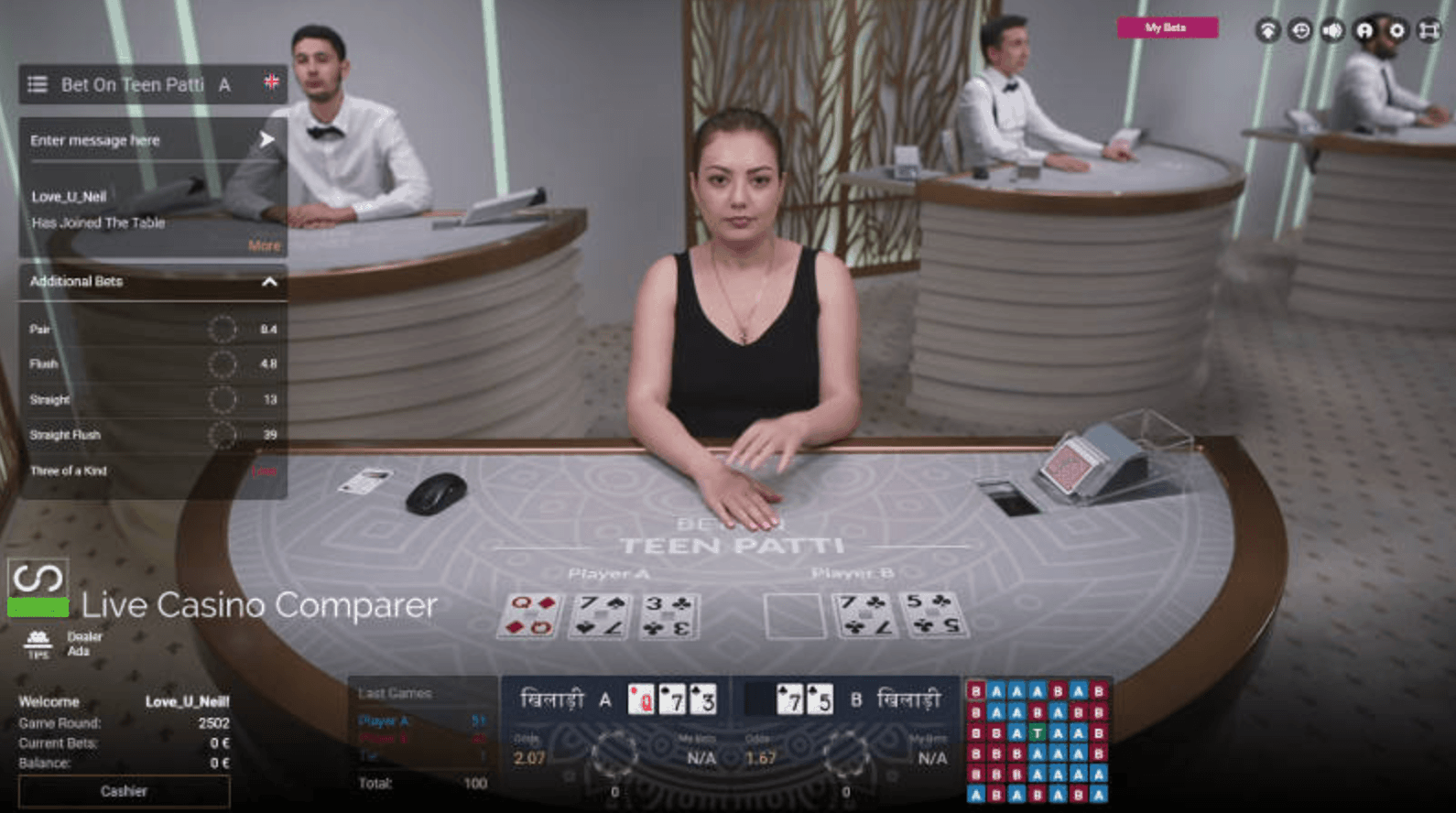 Our favourite poker games include 3 Card Brag by Playtech and 3 Card Poker by Evolution Gaming. Bet on Teen Patti might just top this list of excellent online poker games and we'll tell you why.
Bet on Teen Patti's rich interface allows for the game to be much more interactive and life-like than its preexisting relatives mentioned above. Betconstruct really has stepped up and given us a poker game that is certainly one to remember.
The player stays in the game as each hand is dealt and is provided with numerous opportunities to place bets in the course of their gameplay. We don't know what more to ask for!
There simply is no reason to not play Bet on Teen Patti  and we are sure you will agree. Head on to your favourite online casino right now and begin playing Betconstruct's newest addition to their already amazing online casino games list! Good luck!